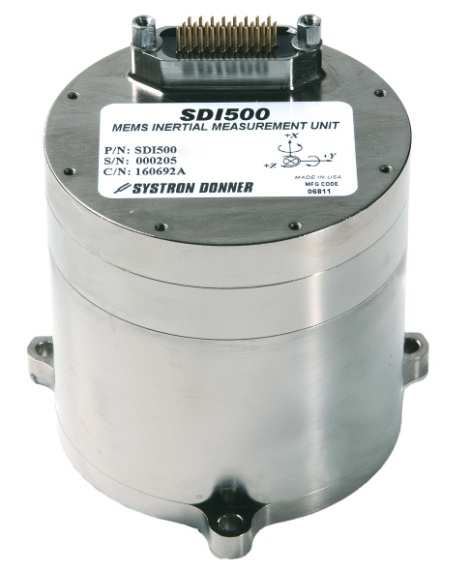 Systron Donner Inertial (SDI), a brand of Custom Sensors & Technologies (CST), has announced the release of a significant update to their world class SDI500 digital quartz MEMS Inertial Measurement Unit (IMU).
First fielded in 2010, the SDI500 provides tactical grade performances not available in any other MEMS IMU. Now shipping as an 'E' configuration, delivering full temp-range bias performance under 1°/hr and 0.5 milli-g, the SDI500 offers exceptional low ARW (.02°/rt-hr) and VRW (80mg/rt-hz), with extremely robust vibration performance in a compact size, capable of supporting the most demanding navigation, guidance and stabilization applications.
With over 1,000 SDI500 units delivered to customers worldwide, the most recent tactical grade IMU features a major block change focused at increasing yields and reducing cost. The latest 'E' platform is highlighted by a redesign of the sensor housing, providing for complete isolation of the sense element and electronics, thereby dramatically improving long-term bias stability. Additional feature enhancements to the 'E' platform include an improved filter design for reduced data latency, extended bandwidth and a fast startup of
These recent product upgrades offer repeatable, dependable performance unrealized by any other MEMS based IMU product.
SDI's proprietary Quartz MEMS technology delivers high reliability and a low total cost of ownership, with no wear-out modes or required calibration intervals. Excellent stability over temperature and vibration with turn-on-to-turn-on bias repeatability over extended periods of use makes the SDI500 particularly well suited for many tactical systems and delivers a clear SWaPC advantage over alternative technologies. Production units are available now for ordering.