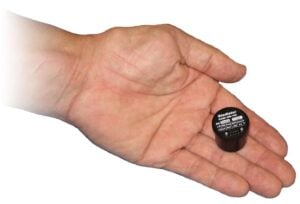 Gladiator Technologies was founded in 2005 and became a division of LKD Aerospace at the end of 2014. Gladiator Technologies Division is a leading designer and manufacturer of high performance MEMS inertial sensors, systems and integrated GPS.
The division is now co-located with LKD Aerospace and is headquartered in Snoqualmie, WA, USA, near Seattle in Washington State. The company also employs a global technical sales network. The division has more than 300+ customers around the world and serves customers in hundreds of applications including:
Guidance, Navigation and Control
Image, Platform and Antenna Stabilization
Flight Control and Flight Testing
Motorsports Racing
Railway Telemetry, Ride Comfort and Motion Monitoring/Wear
Unmanned Systems (Fixed Wing, Rotor, Ground, Surface & Subsurface)
Instrumentation & Robotics
Automotive Testing & Agriculture Vehicles
Marine Compasses
Nearly all of our standard products are export categorized as US Department of Commerce ECCN7A994 (NLR). Since 2008 our QMS has been and is now certified to AS9100C with design and ISO9001:2008.
Gladiator Technologies Division's hallmark is our comprehensive line of high performance and robust inertial sensors and systems with industry leading low ARW noise, superior bias and scale factor performance over the full operating temperature range, low axis alignment and g-sensitivity . Our systems are feature rich and include high speed RS422/RS485 and CANBUS outputs along with available Software Development Kits (SDK) and C-Code Library to optimize and ease user system integration.
The company utilizes state-of-the art design tools. Our electronics design suite is OrCAD with PSPICE, Solid Works and Solid Works Simulation (Finite Element Analysis – FEA) for our mechanical components and ANSYS FEA for MEMS sensing elements. Our engineering team has been credited with more than 66 patents in a broad array of inertial and MEMS sensor technologies and related systems throughout their inertial sensor and system design careers. The highly experienced management team has a combined more than 100 years of design, manufacturing and executive experience in: