Webinar Details
Hosted by Advanced Navigation
June 29, 2022, 11:00 (UTC)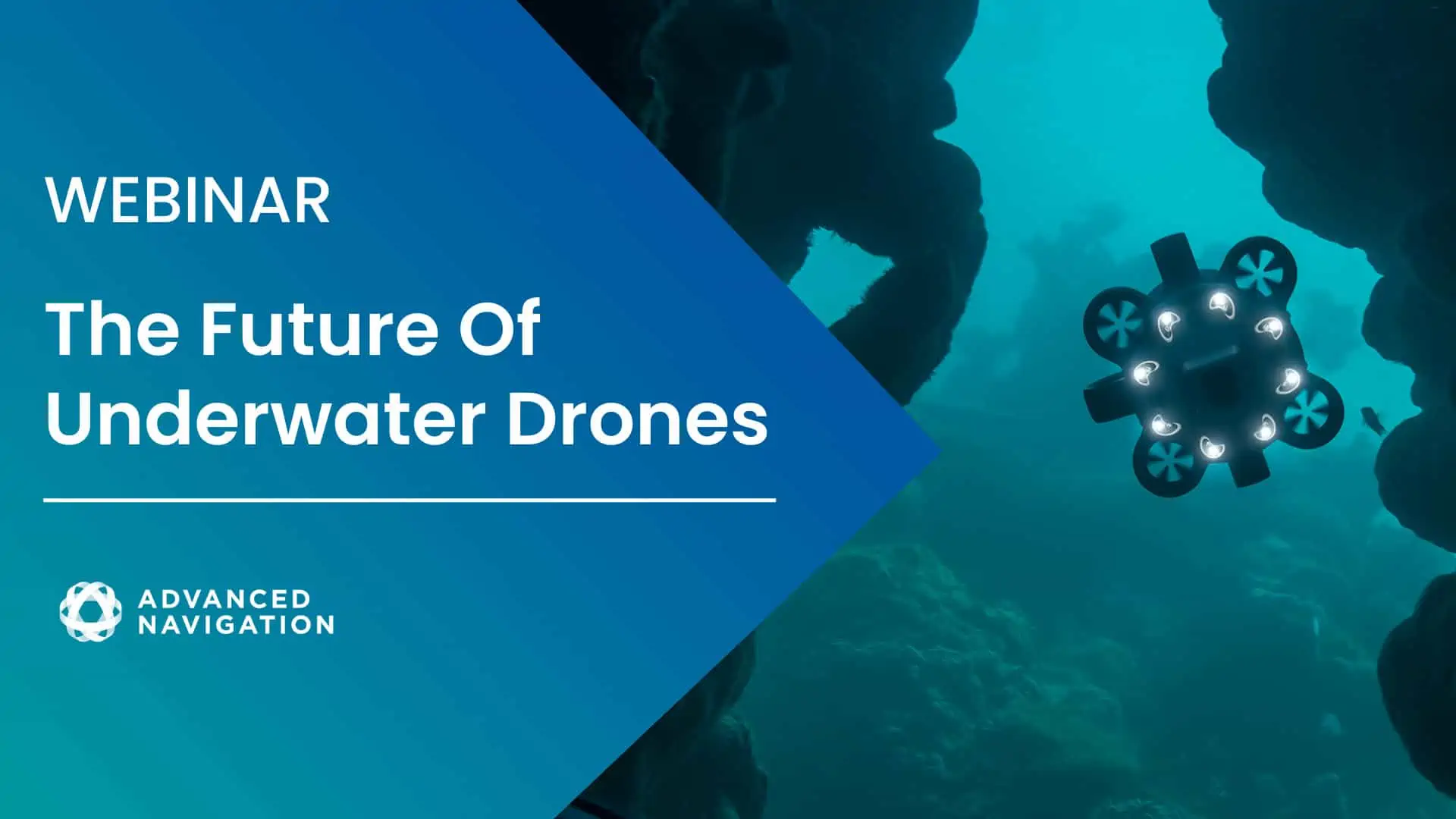 The drone revolution is happening, in the deep!
Join Peter Baker and Morgan McDermont from Advanced Navigation to learn how Hydrus is disrupting the AUV industry by making underwater surveys cheaper, easier and smarter. Our hosts will take you through the whole product journey, from inspiration and design philosophy to technical challenges and innovative capabilities. They'll also showcase real-world's projects where Hydrus is already being used.
WEBINAR'S MAIN TOPICS:
1) Challenge of operating in underwater GNSS denied areas
2) Common problems with subsea robotics
3) Technical capabilities
4) Scientific and commercial applications
CAN'T ATTEND THE WEBINAR? Please register and we will send you the recording.
PRESENTERS:
1) Peter Baker https://www.linkedin.com/in/peterbaker89/, Subsea Product Manager, Advanced Navigation
Peter Baker is Product Manager for Advanced Navigation's subsea robotics and positioning technology. Peter has spent his career deeply involved with high-end underwater technology, with over a decade spent as a hydrographic surveyor working in nearly all roles of offshore surveying.
Having gained hands-on experience with a broad range of vessel, remotely-operated and autonomous platforms, Peter's focus is now on technology development. His role at Advanced Navigation sees him interfacing with developers and users of subsea technology. Seeing both sides of the development cycle allows Peter to establish a clear direction for technology development in a way that will satisfy market demand and allow customers to integrate the latest innovations into their workflows.
Peter is based in Perth, Western Australia at Advanced Navigation's subsea facility, and holds a Bachelor of Surveying, specialising in hydrography from the University of Otago, New Zealand, and a Masters of Business Administration from the University of Western Australia.
2) Morgan McDermont https://www.linkedin.com/in/morgan-mcdermont/, Subsea R&D Manager, Advanced Navigation
Morgan McDermont is the Subsea R&D Manager at Advanced Navigation's facility in Perth, Western Australia. He has a keen interest in ocean restoration technology and leads the design team behind the Hydrus micro AUV product.
Morgan holds a Bachelor of Mechatronic Engineering with honours from the University of Western Australia and draws on two decades of experience in autonomous robotic systems design across subsea, airborne and agricultural domains. During his eight years with Advanced Navigation he has driven the development of the Subsonus family of acoustic navigation, communication and sensing instruments.
Morgan's passion for scuba diving and electronics design allows him to take part in field testing Advanced Navigation's new technologies while driving innovative design for the next generation of subsea robotic products.