Webinar Details
Hosted by Sagetech Avionics
April 12, 2022 - Available on Demand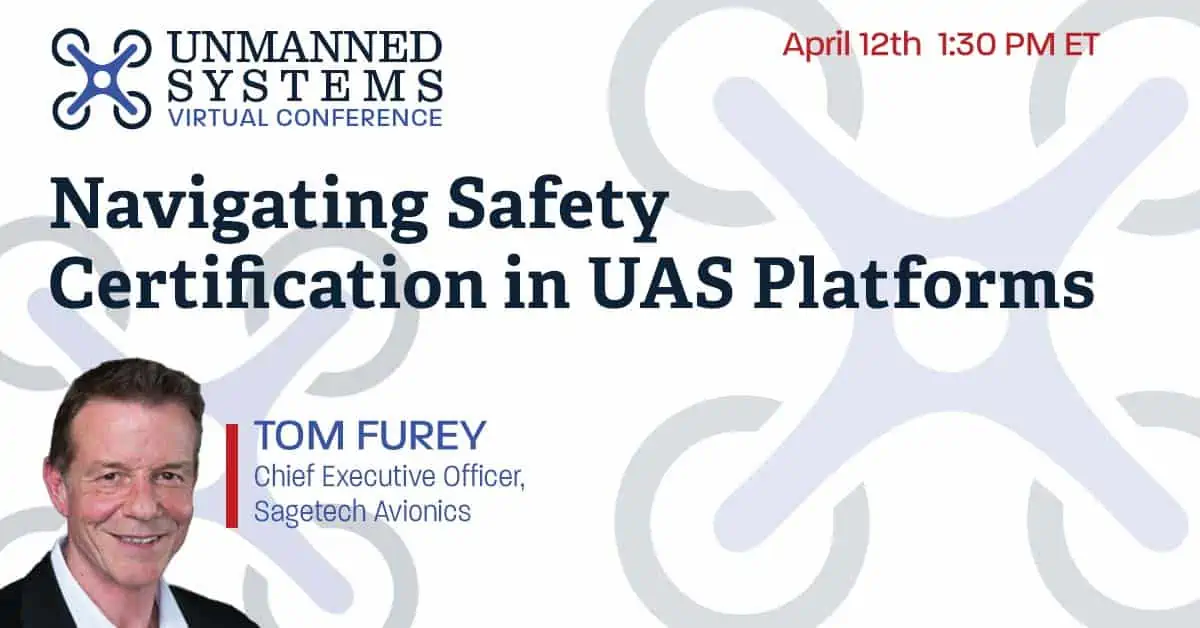 Drones are not only a key force multiplier for the U.S. military but are also becoming a larger part of civilian airspace. While flight control technology for manned aircraft is well established and has many processes and solutions in place for meeting avionics safety certification standards, challenges remain regarding certification of embedded avionics systems on unmanned platforms. Requirements for safety certification of UAS platforms are still evolving.
This session will cover these UAS challenges and discuss solutions for navigating safety certification challenges in unmanned aircraft.
Join our CEO Tom Furey on a discussion around Navigating Safety Certification in UAS Platforms.