Webinar Details
Hosted by
June 18, 2020, 14:00 (UTC)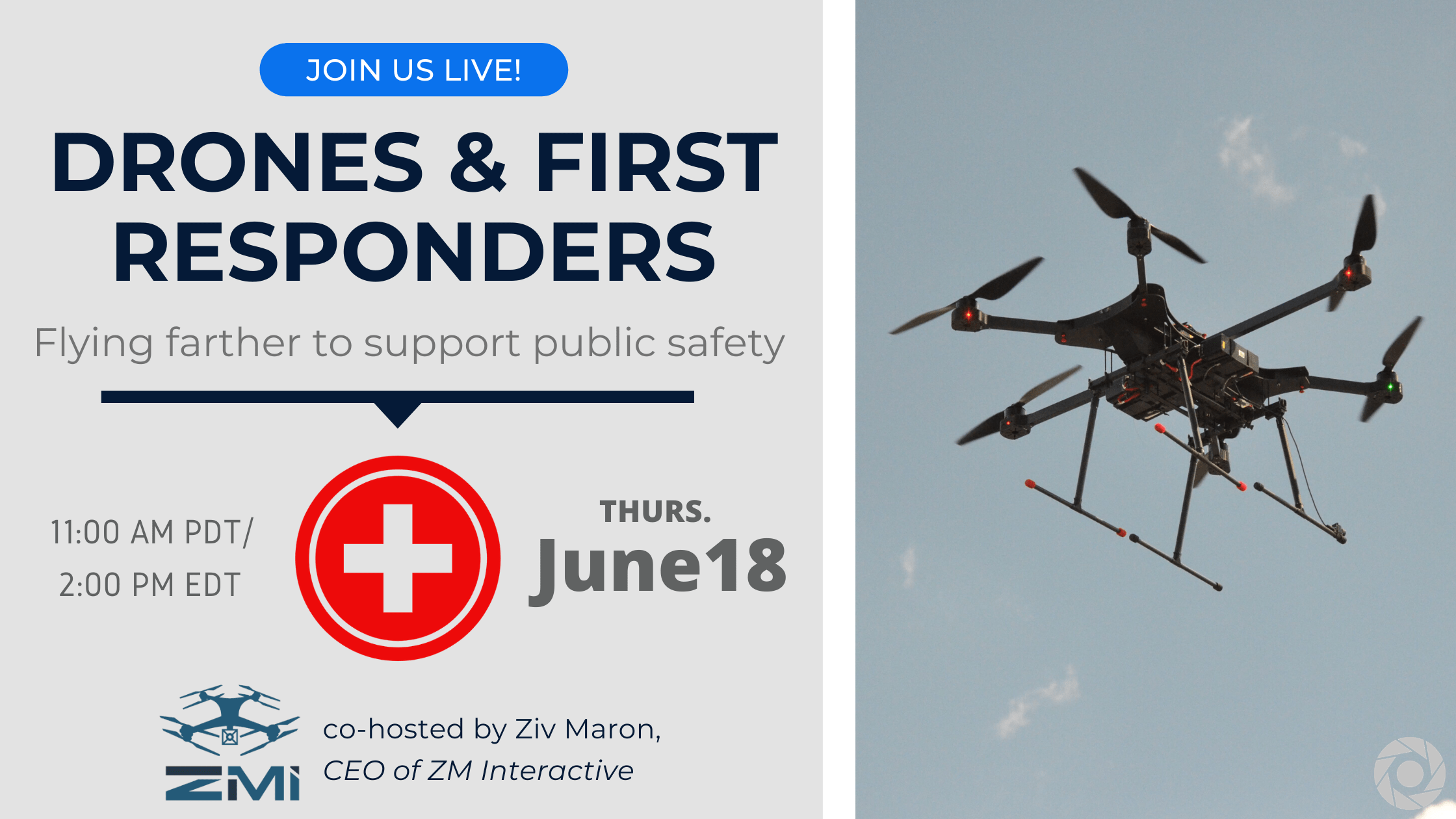 With COVID-19 threatening the ability to muster healthy first responder forces, drones are fast becoming a critical extension to organizations delivering critical community services. Learn how first responders are using drones and BVLOS flight to improve both public safety and rescuer safety. We'll highlight the benefits and the challenges to integrating drones into rescue, policing and fire safety operations.
Don't miss this opportunity to get answers from two experts:
Ziv Maron is CEO of ZM Interactive, a leading industrial drone designer and service provider catering to the needs of customers in technology, pharmaceutical and government sectors.
Mark Genung is VP of Flight Operations at Iris Automation, and a veteran of the drone industry with several years experience delivering first response intelligence at HAZON Solutions.
Join Iris Automation for a crisp 30-minute Iris "Ask Me Anything" session.