LiveU discusses how its video technology has been selected by Pegasus Aviación to increase airborne firefighting and emergency services capabilities across Spain and Chile.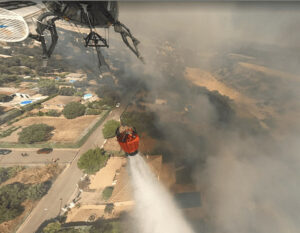 ---
The challenge
Pegasus Aviación is the parent company of Pegasus Aero Group, a 100% Spanish-owned aeronautical group with over 50 years of experience in the aeronautical field, providing a wide range of services to public and private clients. Pegasus Aviación expertise is founded on the provision of training, maintenance and operation of aircraft in emergency environments – mainly forest fires – and the rescue of people on land and at sea. Their biggest challenge was optimizing these operations through the use of on-board technology and were in need of options that would provide greater connectivity in environments with poor coverage.
The solution 
Pegasus Aviación turned to LiveU's mission-critical IP bonding technology to provide live streamed images and internet coverage from difficult environments where connectivity is scarce. They use a large number of LiveU's LU300 compact field units in its helicopters to enhance its imaging services in Chile and Spain. These can be controlled by Pegasus Aviación through LiveU's cloud-based management system, LiveU Central. It also uses LiveU's DataBridge technology to access high-speed internet while the aircraft is in flight.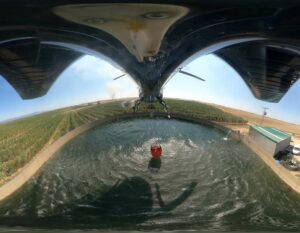 José Antonio Rodríguez, Head of Projects, Planning and Support, Pegasus Aviación, said; "This technology greatly enhances the information we can obtain from our operations, allowing us to capture live video images from places where it was previously unfeasible. These real-time images play an important role for our customers, allowing emergency managers to make decisions with fresh information from the field. LiveU is an important technological step forward for us and we are looking to expand its use in the other countries we serve through our fleet of over 130 aircraft."