In this case study, LiveU details how Hong Kong's Environment Protection Department is using its technology and drones to protect and monitor remote environments and conserve national conservation areas.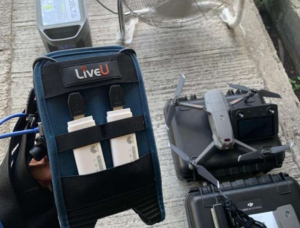 The challenge
The Environment Protection Dept (EPD) in Hong Kong is responsible for monitoring, evaluating and protecting the environment and raising awareness for green initiatives. In urban areas, the department's policies are easier to implement, however, in the farmlands and mountainous areas of the New Territories – largely uninhabited and not easily accessible – protecting the environment was a logistical challenge. With the increase in garbage and pollution having a negative impact on air and water quality, and the environment in general, the EPD looked for simple and effective solutions to carry out their policies in remote areas.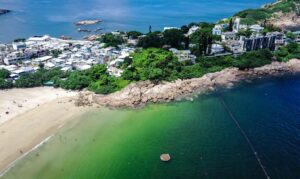 EPD selected LiveU's LU800 flagship production-level field unit and compact LU300 HEVC units to transmit live video from DJI drones (M300RTK and Mavic 2 Enterprise models), flying around the New Territories region and streaming live video back to the headquarters. The drones are controlled remotely with the video streamed and fed through LiveU units to EPD's in-house video management platform, where they are integrated with the relevant data. LiveU was chosen for its reliability and the complete solution and service provided by its local partner Chinam, which oversaw the integration and compatibility with the drone vendors and streaming cloud platforms. Using the LiveU/drone solution simplified and automated the department's work, enabling it to protect the environment cost-effectively over a wide area.
Yaal Eshel, LiveU Asia General Manager, said; "This is a great example of how the combination of LiveU's live streaming technology with drones is helping to implement green policies, ensuring sustainable development for future generations."