Alva Industries sat down with UnmannedSystemsTechnology.com to discuss the unique production technology used within the ALTUS X60 Duo and X60-Kv120 electric UAV motors.
Next-generation ironless and slotless motors by Alva are engineered using revolutionary patented FiberPrinting™ technology, resulting in exceptional reliability, longevity, and performance.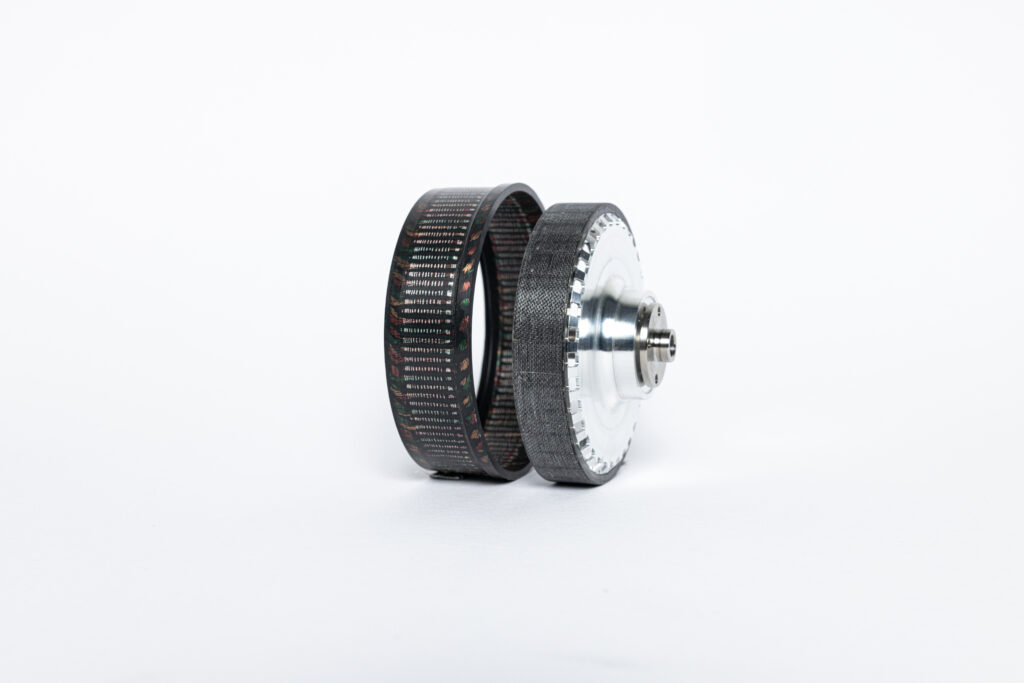 Could you tell us more about Alva Industries' proprietary FiberPrinting™ Technology?
FiberPrinting™ is absolutely revolutionary for slotless motors since it enables production at scale of high power-density slotless motors for the first time. FiberPrinting™ is based on a concept that our founder and CEO developed during his last year at the university.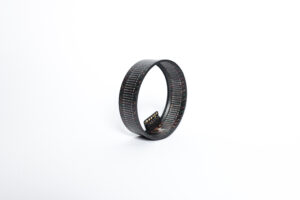 The concept is based on an ingenious combination of industrial weaving and stator winding techniques. With FiberPrinting™ we can produce slotless stators with very high copper fill-factor and straight slots instead of skewed windings that are traditionally found on a slotless motor.
The result is a motor with the power-density of an iron-cored motor with the advantages of a slotless motor, i.e., exceptional step-response, low speed-dependant losses, no-cogging and inrunner compatibility.
The ALTUS X60 Duo is a highly reliable, fully integrated UAV propulsion system specifically designed for multirotors – what sets the ALTUS X60 Duo apart in the field of drone motors?
The ALTUS X60 Duo was developed from the ground up to meet the emerging requirements of the maturing UAV industry. UAV operations are scaling up worldwide, and it was clear to us that a gap in the market existed. UAV operators that scaled up their operations entered a phase with a high level of operational pain and higher than expected operational expenditure due to failing propulsion systems, forcing them to swap the motors as often as every two weeks.
The ALTUS X60 systems fill this gap for multicopters with a MTOW between 15 and 30 kg. The motor, ESC, and propeller are co-optimised to maximize the performance, and the leading stars during the development of the propulsion systems have been reliability and robustness. The result is propulsion systems that will work in all weather conditions and will last for many years in daily operation, making them the most cost-effective propulsion systems on the market for high-volume operations.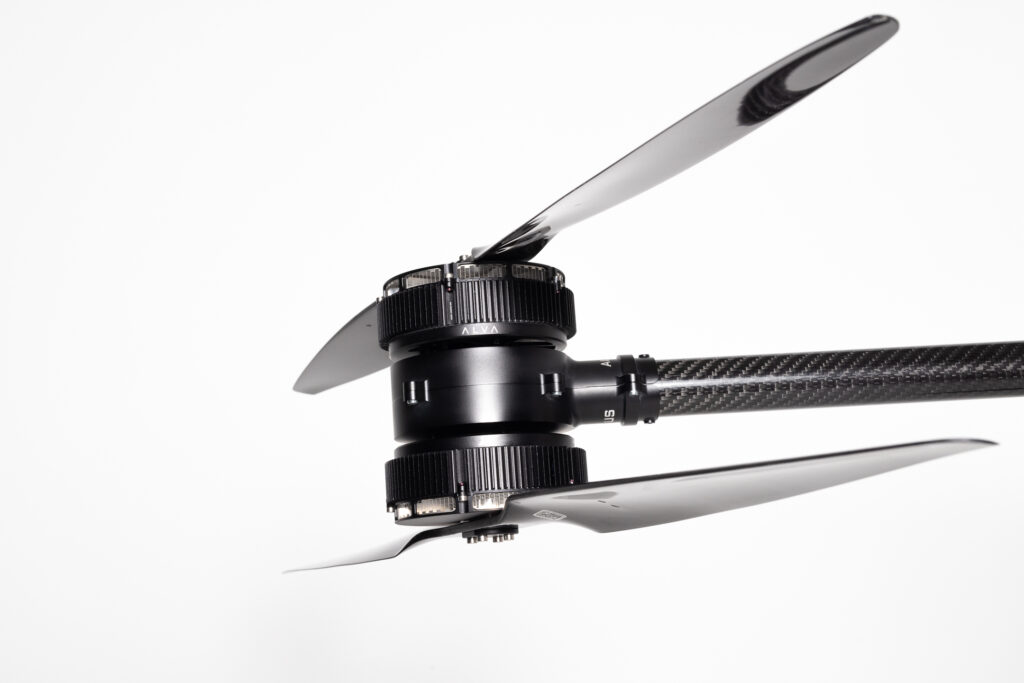 The high power X60-Kv120 is renowned for being one of the world's most dependable multicopter motors. What makes it such a reliable motor?
The X60-Kv120 is packed with features and innovations to make it incredibly durable. The stator is FiberPrinted™ which in addition to the added performance advantages also gives it inherent weather-protection since all the active material is encapsulated, e.g., there are no iron-teeth that can corrode.
FiberPrinting™ also enables design and production of high-performance inrunner motors, where the rotor is on the inside of the motor, which are more robust and easier to protect from particle-ingress compared to outrunners. The inrunner rotor is configured in a Halbach magnet array for maximized performance and sleeved with glass-fiber threads to withstand high forces and rotational speeds. The rotor is kept in place by an advanced bearing system that is designed to withstand the heavy cyclic loads exerted through the motor shaft. The motor is kept cool by a high-airflow impeller that efficiently cools both the stator and rotor, while the inlets and outlets have particle-ingress protection by thin metal meshes.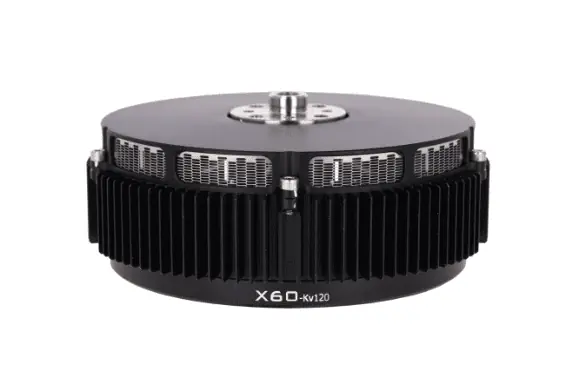 All these features add to the durability of the X60-Kv120, however the key has been the extensive abusive testing we have done on the motor. We have a 1000 square meter test facility dedicated to performance and reliability testing, which allows us to do fast iterations. This has given us the required insights to fine-tune the design until it meets the extreme requirements in terms of reliability and robustness.
The X60-Kv120 is a well-designed motor; the production quality of a product is equally important as the design of it. The production of the motors is done within our own manufacturing facility in Norway, and all production procedures are documented and closely monitored. This in combination of both in-line and end-of-line testing of each individual motor and propulsion system gives us the confidence that each unit will deliver the performance and reliability that they were designed for.
Alva Industries has recently secured significant funding from a Series A funding round. Can you tell us more about Alva's plans to grow and scale production capacity throughout 2023 and beyond?
We were fortunate enough to be able to close a large financing round in this turbulent financial environment. The funding allows us to scale our operations to keep up with the demand for our products. We are planning to increase our production capacity fifteen-fold, from 1,000 to 15,000 motors per year. This will be done by installing a new production line in our manufacturing facility that is based on manufacturing technologies and processes that have been under development within Alva for the last couple of years.
We will also expand our product portfolio based on the success of the ALTUS X60. In the future, we will have a product portfolio covering the majority of the industrial multicopter segment, making us a one-stop shop for multicopter manufacturers that require cost-effective propulsion systems for large-scale operations.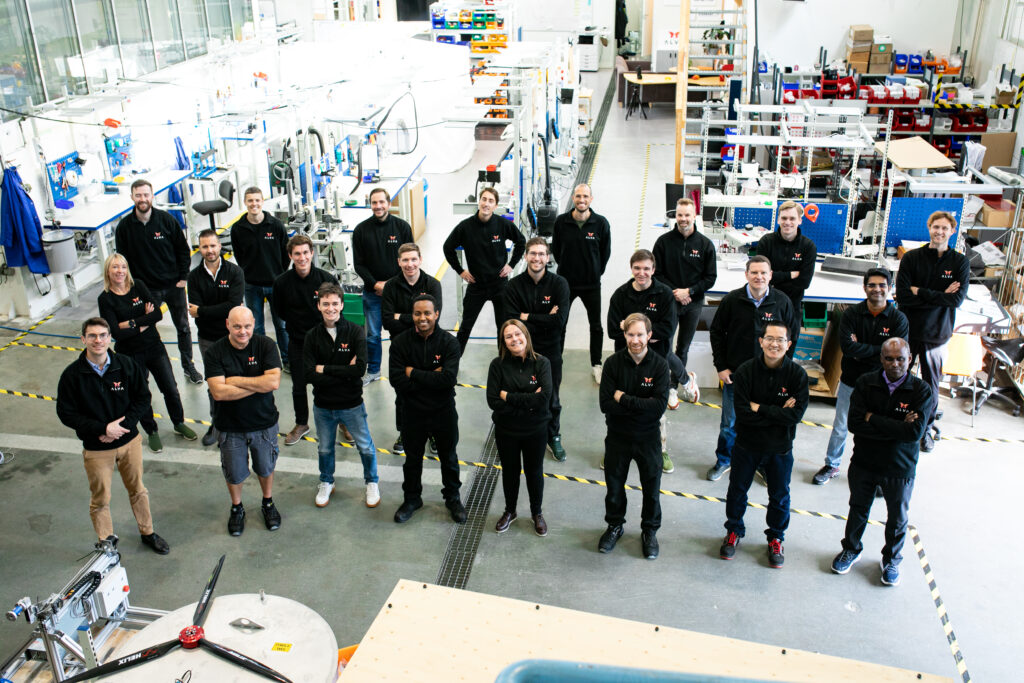 Can you discuss any ongoing research and development initiatives within Alva Industries related to motor technology?
Three years ago, we secured an RnD contract with Lockheed Martin for the development of a performance demonstrator of an underwater thruster based on our FiberPrinting™ technology. We are now closing in on the end of the project with very positive results. It's evident that the unique properties of FiberPrinted™ motors potentially enable the production of marine thrusters with unprecedented compactness and power-density. We will share more details when the project is finalized.