LIDAR Analyst™
LIDAR Analyst software is the ideal feature extraction software for airborne LiDAR data. Analysts can automatically extract 3D objects such as bare earth, trees or buildings. The power, speed, accuracy and broad selection of tools enable users to visualize their world for critical decision making.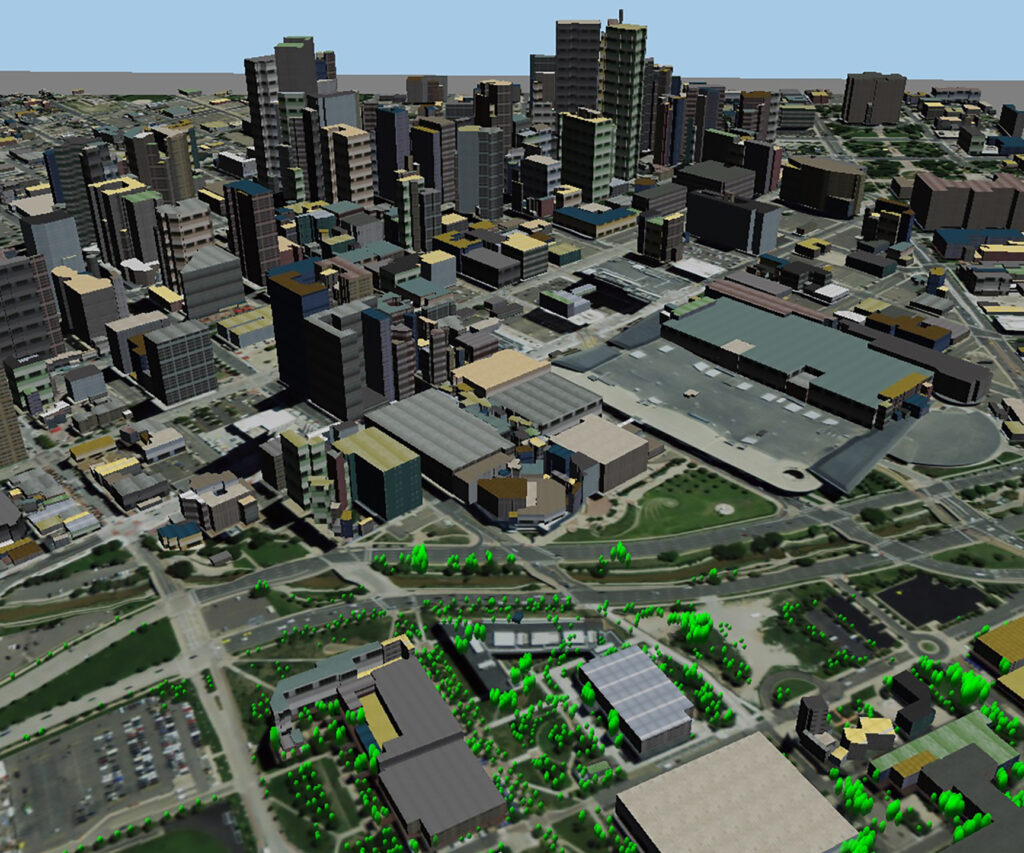 Prepare: merge individual .laz or .las tiles into a contiguous study area, filter point data to remove outlier and anomalies, apply spatial referencing to a single or multiple tiles, crop point or raster data to a custom extent or shapefile.
Extract: extract bare earth, building, trees and forest quickly and easily, use advanced algorithms to rapidly inventory objects, strip away layers to reveal the detailed ground level terrain.
Exploit: conduct terrain analysis, view-shed analysis and 3D measurements, extract, evaluate and share critical 3D terrain insights, evaluate object area, dimensions, orientation and other attributes.
Automate: save workflows for automated replication, set-up batch processing for data files to run overnight, automate models to simultaneously exploit both imagery and LIDAR.
Integrate: integrates with Esri® ArcGIS® for easy implementation, use Feature Analyst™ for increased functionality, output GIS-ready content for server and geodatabase integration.