SL40 Small Unmanned Surface Vehicle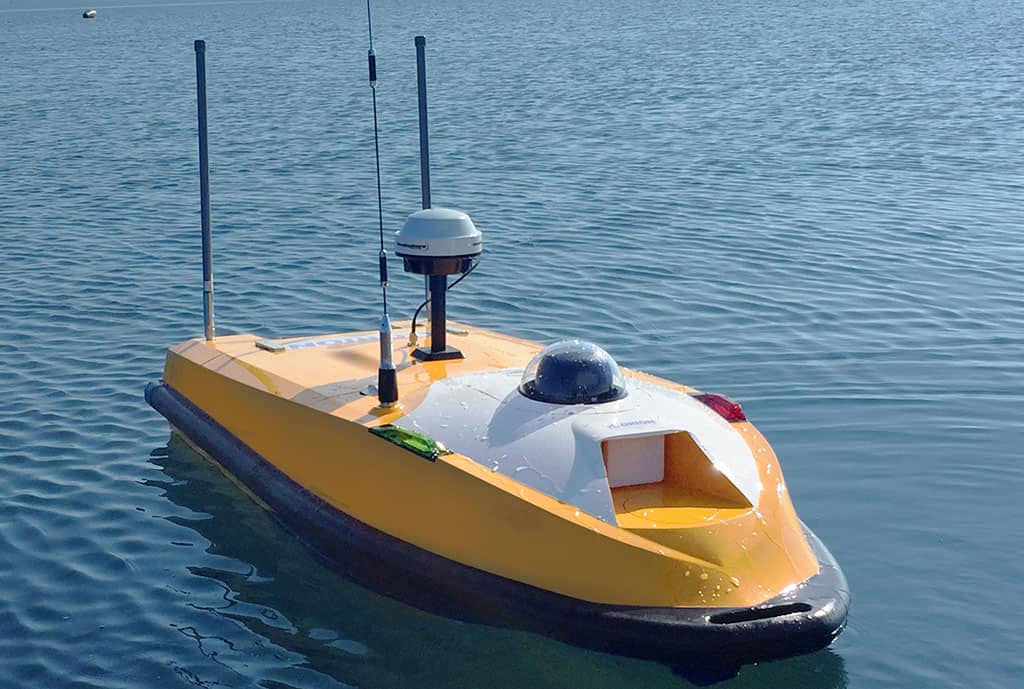 ① Fast Switch Between Missions
Instruments, like ADCPs, echo sounders and side scan sonars, with a diameter of 5 cm to 18 cm, can be installed rapidly into the central moonpool, allowing you to switch between missions with ease.
· ADCP
· Echo Sounder
· Side Scan Sonar
② Multibeam Echo Sounder Solution
In addition to the above instruments, SL40 can also be upgraded to a multi-beam echo sounder solution which has been proven to be highly mature and stable after repeated tests.
The optional MBES model includes R2sonic 2020 and Hydro-Tech YH400P.
③ Automatic mission planning
You can pre-program the survey mission with just a few drags and clicks on the base station computer. SL40 carrying instruments can conduct surveys autonomously and send back real-time data.
You can also drive SL40 by a remote controller to reach some difficult corners.
④ Intelligent collision avoidance
Equipped with radar sensors, SL40 USV can detect obstacles and avoid collision within 50 meters.
In manual mode, you can observe the water environment via real-time video to improve navigation safety.
⑤ Higher speed & tangling free
The innovative water jet thruster brings SL40 USV to a top speed 5m/s and effectively avoid being entangled by water plants or debris.
⑥ Stable sailing
The trimaran hull design dramatically improves stability when sailing at high speed.
Specifications:
| | |
| --- | --- |
| Dimensions | 1650 x 700 x 400mm |
| Weight  | 35kg |
| Payload | 15kg |
| Max Speed | 10 knots (5m/s) |
| Remote Control Range | 1km |
| Data Telemetry Range | 2km |