Nanomotion is a leading developer of defense optronics solutions based on advanced piezoelectric motor and integrated motion technologies. UST is delighted to welcome Nanomotion on board as a supplier partner, and we will be highlighting their unique solutions and capabilities across our channels over the next 12 months.
We've just launched Nanomotion's UST supplier profile, which has been written and built by our team in collaboration with the company. The Gold profile showcases their miniature gyro-stabilized EO/IR payloads, which are ideal for a wide range of UAV (unmanned aerial vehicle) and unmanned systems applications.
Read on to find out more: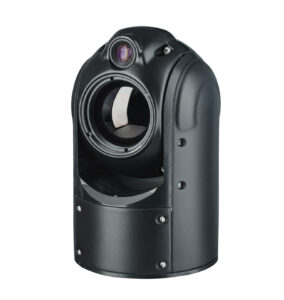 Velox is a miniature two-axis gyro-stabilized EO/IR payload designed for both commercial and defense applications. With a compact footprint and a weight of just 430 grams, the low-SWaP (size, weight and power) imaging system is ideal for a wide range of drone platforms, including multirotors, fixed-wing aircraft, and unmanned helicopters.
Integrating a 12 MP RGB camera and an uncooled 640 x 512 LWIR camera, the advanced visible and thermal imaging payload achieves precision elevation and azimuth stabilization of better than 80 μRad. With excellent dynamic performance, it can compensate for even large-amplitude vibrations, delivering low-light and night-time imaging with no blur.
Velox offers a highly rapid response time, and can produce a panoramic matrix of up to 10 x 5 tiles for wide-area coverage. The payload is controlled via MAVLink, and can output video on up to three ports simultaneously.
To find out more about Nanomotion and their miniature gyro-stabilized EO/IR payloads for UAVs, please visit their profile page: https://www.unmannedsystemstechnology.com/company/nanomotion/