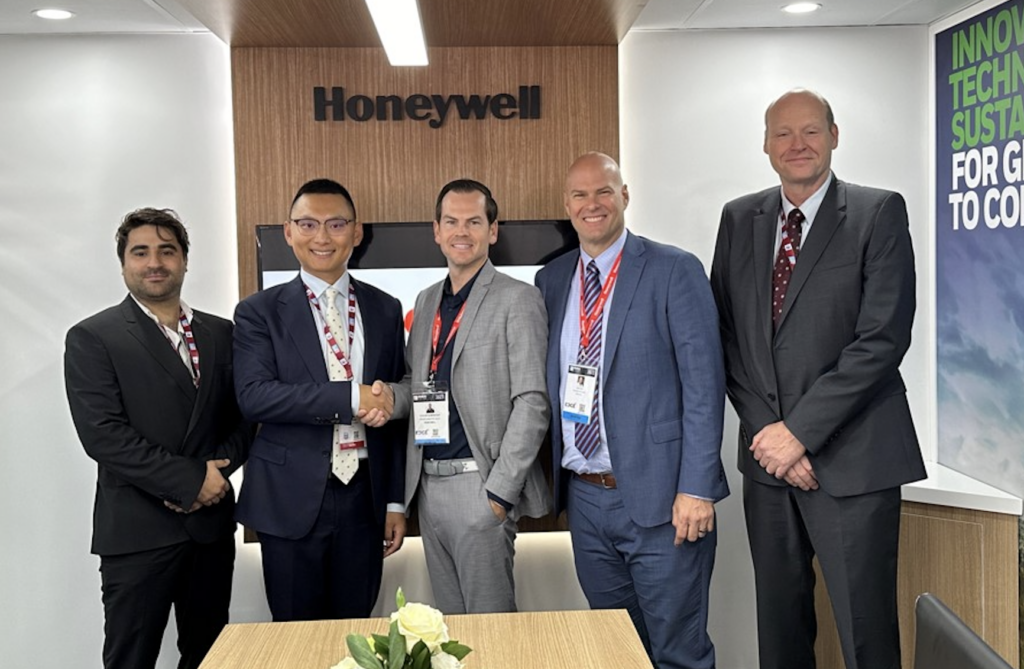 Honeywell has been selected to provide its Compact Fly-By-Wire (cFBW) system for AIBOT's aiEVTOL aircraft.
Honeywell's lightweight compact fly-by-wire system provides aircraft manufacturers, like AIBOT, with greater flexibility in aircraft design without compromising power or safety.
The system enables the removal of conventional mechanical linkages controlling the effectors, streamlining maintenance procedures, and reducing costs throughout the entire lifecycle of an aircraft.
It also enables seamless remote operation of the aircraft, translating instructions from the aircraft's operator into flight control commands on the aircraft. The system's envelope-limiting feature guarantees safe operations, making it particularly well-suited for stabilizing uniquely designed unmanned vehicles and delivering a stable flying experience.
"Our Compact Fly-By-Wire system is a ready-now solution to advance the future of sustainable flight. It is derived from decades of expertise providing similar systems for commercial airliners," said David Shilliday, Vice President and General Manager, Advanced Air Mobility, Honeywell Aerospace. "The collaboration will enable AIBOT to realize its vision of creating a sustainable and efficient transportation ecosystem."
"AIBOT is poised to revolutionize the urban air mobility market by utilizing the latest in cutting-edge, safety-critical computing platforms, particularly those which bolster the high-performance processing needed for the next-gen algorithms we developed," added Jerry Wang, Executive Chairman, AIBOT. "Collaborating with Honeywell is a huge step forward for us and will help us power the most advanced software-driven aiEVTOL platform."
The AIBOT aircraft, powered by eight electric motors, accommodates six passengers and a pilot. The aircraft has a maximum weight of 7,000 pounds, a target maximum range of 250 miles, and a top cruise speed of 250mph, making it suitable for short-haul use cases between cities and metropolitan areas.
In 2024, AIBOT will kick off the production of fully autonomous heavy unmanned aircraft for industries like cargo, agriculture, high-speed inspection, and medical deliveries. This endeavor shares its system architecture with AIBOT's manned aircraft, for which the inaugural flight will be in 2025. Full product delivery of each aircraft is expected by 2028.