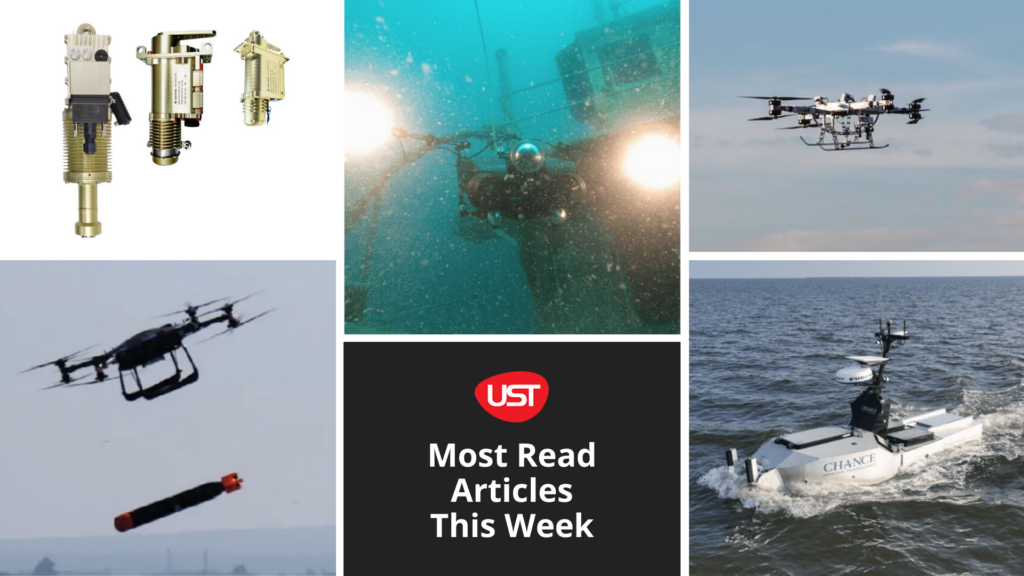 Take a look at our round-up of the five most read articles on UST this week, including new technologies, partnerships, events, and industry successes.
---
1. Anti-Submarine Torpedo Launched from Heavy-Lift UAS in NATO Exercise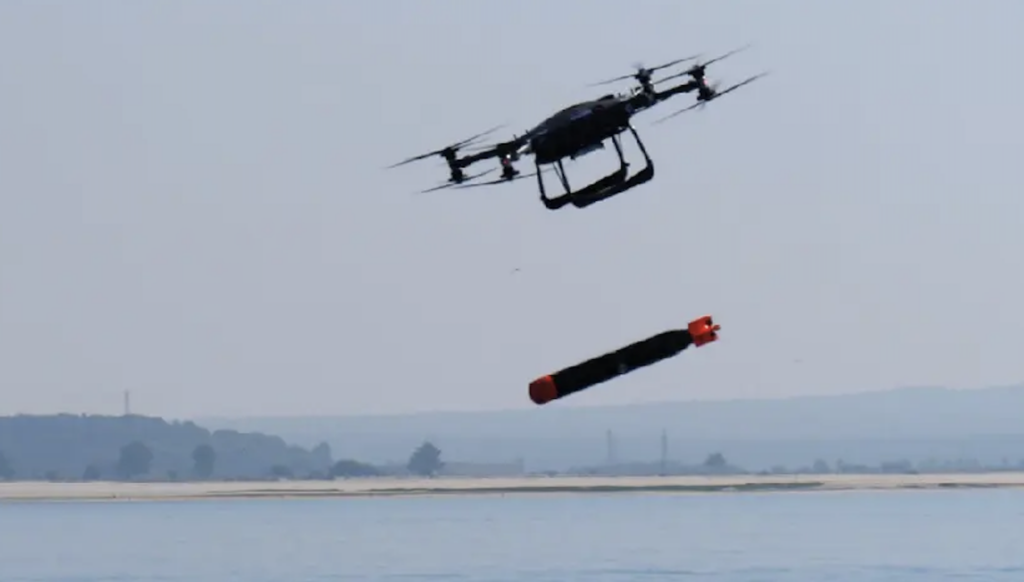 BAE Systems and Malloy Aeronautics demonstrated the capabilities of the T-600 heavy lift uncrewed air system (UAS) at a NATO exercise in Portugal.
During the multinational exercise, the demonstrator aircraft released an inert Sting Ray training variant anti-submarine torpedo during a flight mission at sea for the first time.
---
2. Installation of Servo Drives for MALE Aircraft Flight Control
UAVOS completed installation and site acceptance testing of its servo drives for Medium Altitude Long Endurance (MALE) aircraft flight control.
As part of heavy-lift unmanned aircraft development, 15 pieces of both Rotary Actuators & Linear Actuators types have been installed into the aircraft flight control system.
---
3. Voyis Discovery Camera Integrated with Deep Trekker ROV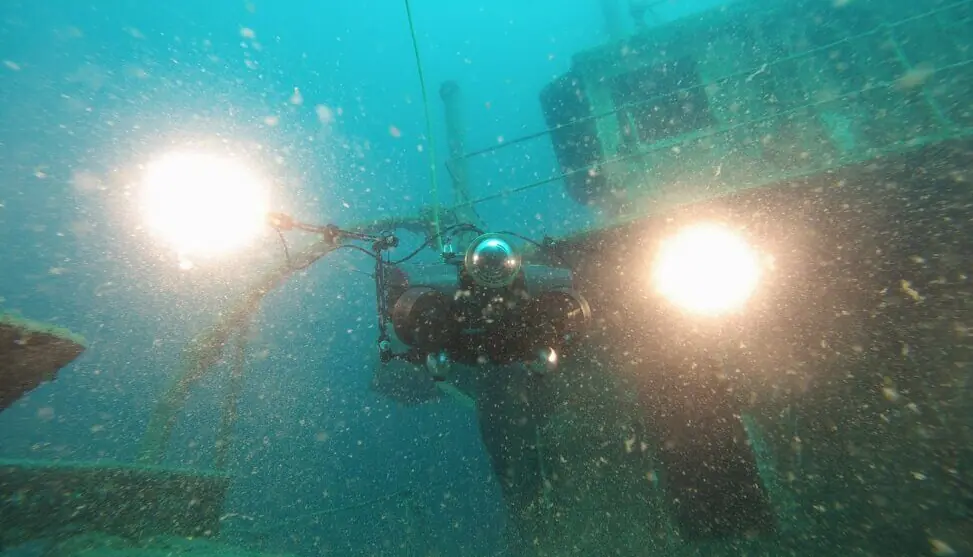 Voyis' Discovery Camera has been successfully fused with Deep Trekker's REVOLUTION Remotely Operated Vehicle (ROV) setting a new standard in underwater surveys and inspections.
The collaboration showcases the companies' innovation and ingenuity, aiming to propel the field of underwater surveys and inspections into an unprecedented era of advancement.
---
4. Chance Maritime Technologies Awarded Uncrewed Data Service Contracts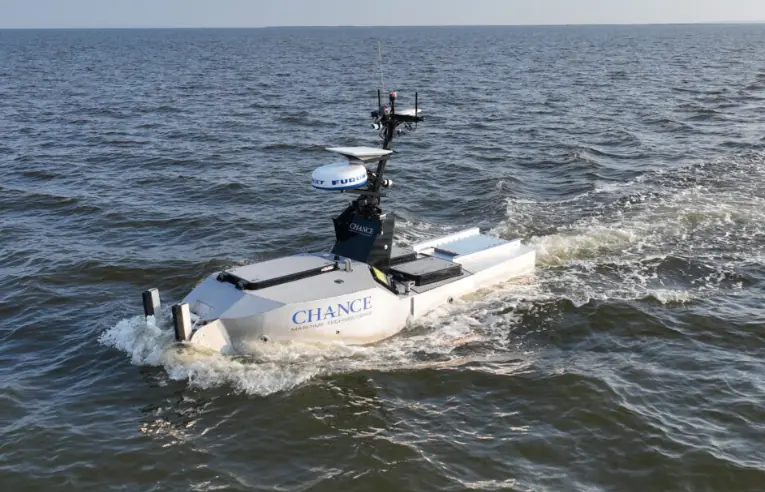 Chance Maritime Technologies has been awarded three NOAA Indefinite Delivery Indefinite Quantity (IDIQ) contracts.
Chance Maritime Technologies will leverage their fleet of uncrewed vessels, including the Mission Capable (MC-29), a twenty-nine-foot-long USV which can perform high-power, long-endurance operation beyond line of sight. The MC-29 executes precision-driving offshore while providing several kilowatts of payload power within climate-controlled payload spaces.
---
5. New Commercial Heavy-Lift Cargo Drone from FlyingBasket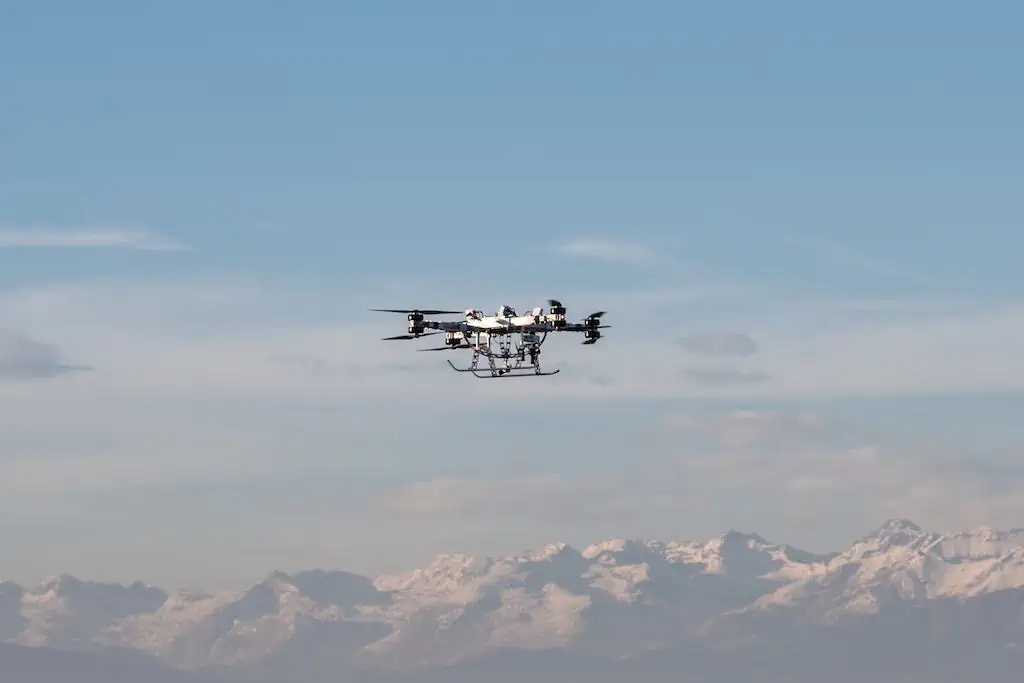 FlyingBasket has released the FB3, a heavy cargo drone with an impressive 100-kilogram payload capacity now available for commercial use.
FlyingBasket's FB3 has a spacious box compartment for package delivery and a sling rope option for oversized cargo, allowing it to transport bulky loads.