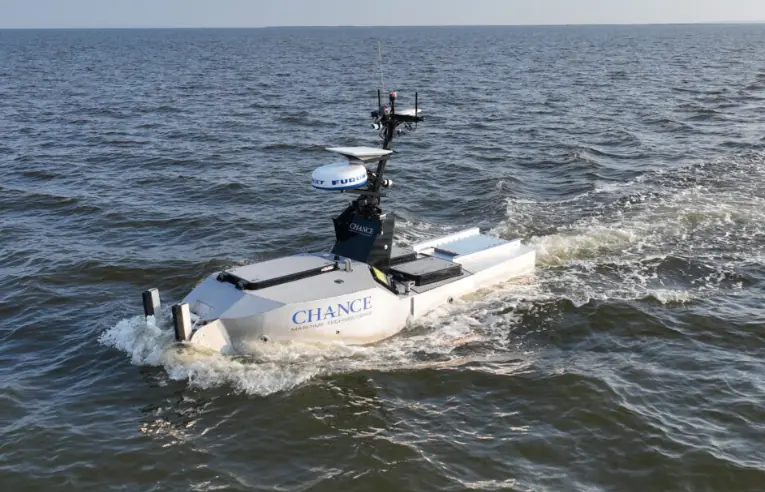 Chance Maritime Technologies has been awarded three NOAA Indefinite Delivery Indefinite Quantity (IDIQ) contracts.
The IDIQ awards, with a total potential value of $22.5M, support NOAA's missions regarding:
Living Marine Resource Surveys and Research
Meteorological and Oceanographic Observations
Ocean Exploration and Characterization
Chance Maritime Technologies will leverage their fleet of uncrewed vessels, including the Mission Capable (MC-29), a twenty-nine-foot-long USV which can perform high-power, long-endurance operation beyond line of sight. The MC-29 executes precision-driving offshore while providing several kilowatts of payload power within climate-controlled payload spaces.
"We are excited and honored to have been selected by NOAA for these awards. We look forward to working with NOAA to accomplish their mission while also continuing to push the rapid advancement of USV systems, payload capabilities, and operational thresholds," said Stuart Chance, CEO of Chance Maritime Technologies.
Find suppliers and manufacturers of Uncrewed Marine Vehicles > >