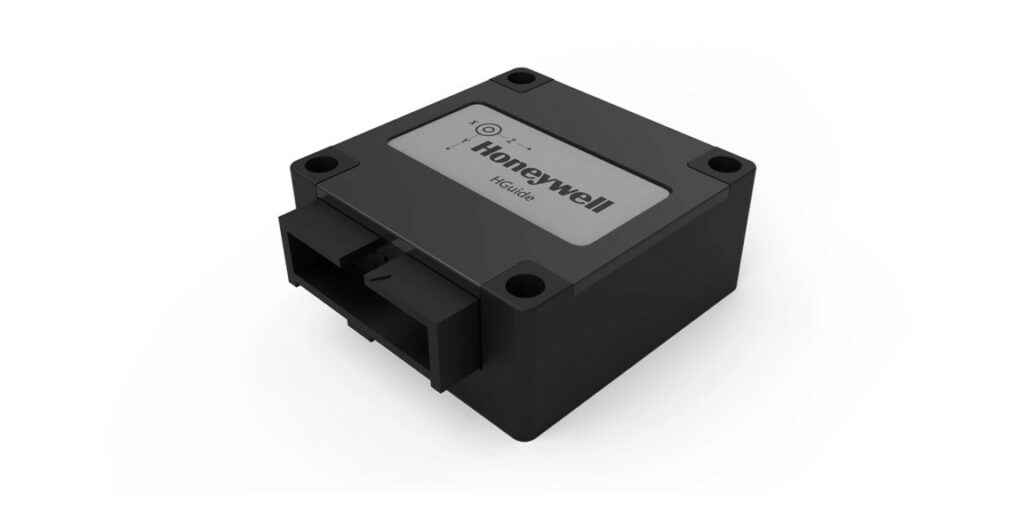 Honeywell has introduced a new small, lightweight Inertial Measurement Unit (IMU) specifically designed for a wide array of defense, industrial and autonomous applications across air, land and sea vehicles and related equipment.
Measuring just 28mm x 25mm and with a Gyro Bias Repeatability of under one degree per hour, the HGuide i400 IMU delivers unparalleled performance without compromising on size or weight when compared to existing units. The HGuide i400 is the latest addition to Honeywell's HGuide industrial navigation portfolio and sets a new standard for compact precision to support accurate navigation and attitude services.
"In the current industry landscape, there are no comparable products that match the performance level, size and affordability of the HGuide i400 IMU," said Matt Picchetti, Honeywell Aerospace's vice president and general manager of Navigation & Sensors. "Across our HGuide product line, Honeywell technologies support everything from 3D mapping and autonomous vehicles to a multitude of industrial applications that demand precise real-time positioning and attitude data."
IMUs consist of gyroscopes for measuring rotational motion and accelerometers for lateral motion assessment. With Honeywell's cutting-edge sensor fusion technology, even the slightest shifts in position and attitude become measurable and recordable. Rooted in extensive aerospace navigation expertise, Honeywell offers a suite of high-performance IMUs and inertial navigation systems.
Honeywell will showcase the HGuide i400, along with the rest of the HGuide product line, at its booth (E25.37) at the INTERGEO trade show in Berlin Oct. 10-12.