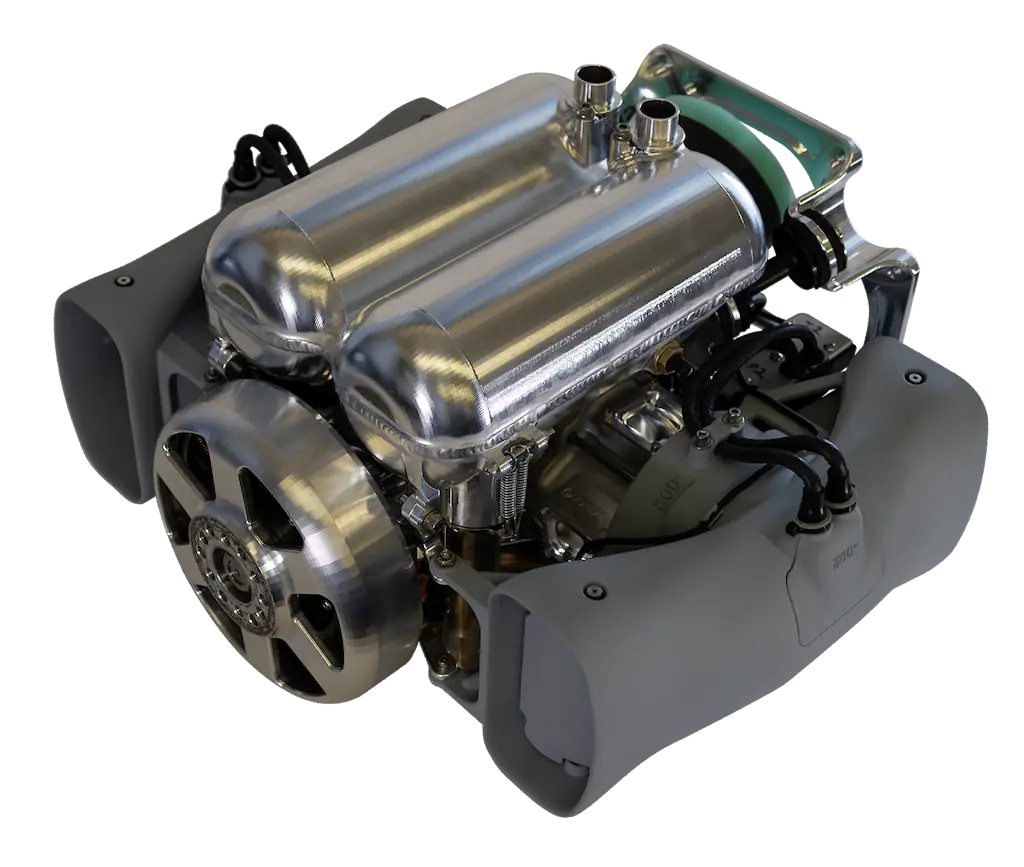 Northwest UAV's newest heavy-fuel UAV engine, the NW-230, has achieved first flight operations with an undisclosed customer. 
The flight was conducted on a hybrid vertical take-off and landing (HVTOL) UAV.
These successful flight operations elevate the NW-230 engine system to a Technical Readiness Level (TRL) of 7 for flying in an operational environment under end-user mission control.
Continued flight operations with the engine are on-going including active flight demonstrations being executed for end-users with real-world missions.
The NW-230, an EAR 99 export approved Heavy-Fuel UAV Engine, is expanding the availability of the engine to a global scale.
The engine is the next commercially available EAR-99 approved propulsion system in Northwest UAV's family of engines, which also includes the NW-44 and NW-88.
The NW-230 EFI HF engine is designed for 90-160 kg aircraft. It is purpose-built to operate on heavy-fuel (JP5/JP8/TS-1/Jet A). The NW-230 uses combat-proven components derived from the NW-44 and NW-88 engine systems in operation at TRL9 on several airframes worldwide. 
The company believes it is an excellent choice for companies looking for an Aviation Grade, turn-key, cost-effective solution for their aircraft.
Initial operational capability orders for NW-230 engine systems are being issued with deliveries in Q1 of 2024 for multiple UAV platforms.
More information about NW-230 options can be found on the Northwest UAV website or in person from October 9th-11th at AUSA Annual Meeting & Exposition, Booth #540.