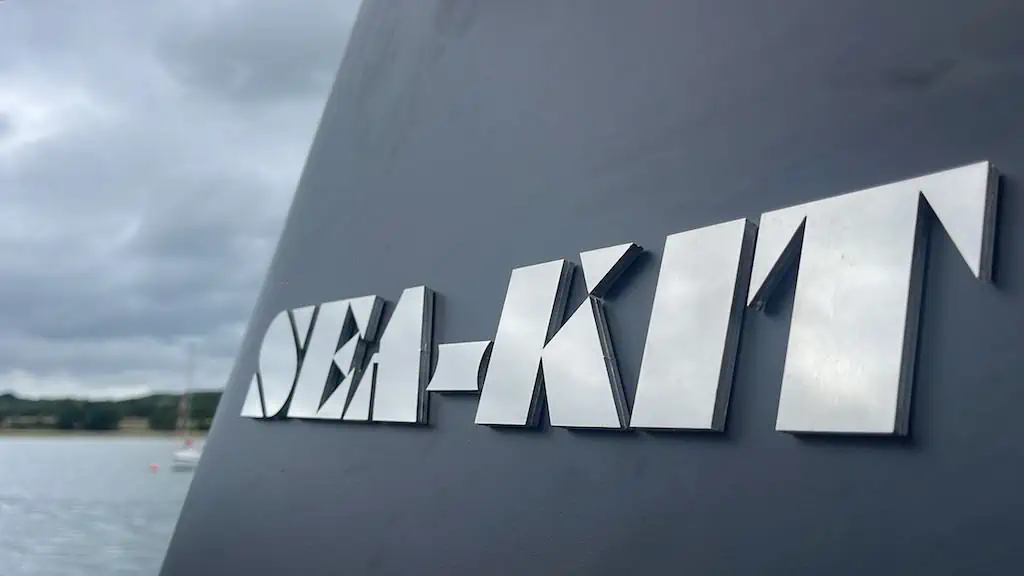 SEA-KIT International, a leading uncrewed surface vessel (USV) designer and builder, has unveiled a proprietary vessel control system (VCS).
This VCS is designed to harness the latest technological advances to enhance the capability of the company's commercially successful vessel designs.
As part of this in-house development, new autopilot and drive modules have been built in to the company's existing, purpose-built remote helm station, GSAVI, taking the company a step closer to developing the first Type Approved vessel control system for USVs.
The GSAVI VCS uses industry-standard hardware that meets stringent class approval rules and has already been tested on multiple SEA-KIT vessels now operating on commercial projects offshore.
GSAVI talks natively to all onboard and remote systems with advanced communications protocols, rapidly processing masses of data onboard to fine tune and optimise performance, monitor trends and even pre-empt potential operational and navigational issues that it can then alert the operator to.
Using edge-based computing onboard, reliance on external communication is reduced, ensuring real-time decision making and operation even in remote or communication-restricted areas. This, in turn, leads to faster response times and longer mission endurance.
Peter Walker, Technical Director at SEA-KIT, said; "For vessel efficiency, reliability and to move in line with regulatory demands, we wanted to enhance and develop our tried-and-tested GSAVI system to offer full vessel control that seamlessly integrates with other payloads. I am genuinely delighted that the team has achieved that. We will continue to develop GSAVI, working closely with industry regulators to ultimately obtain Class Approval, an important milestone not only for SEA-KIT but for the sector as a whole."
Find Marine Control System manufacturers for uncrewed vehicles >>