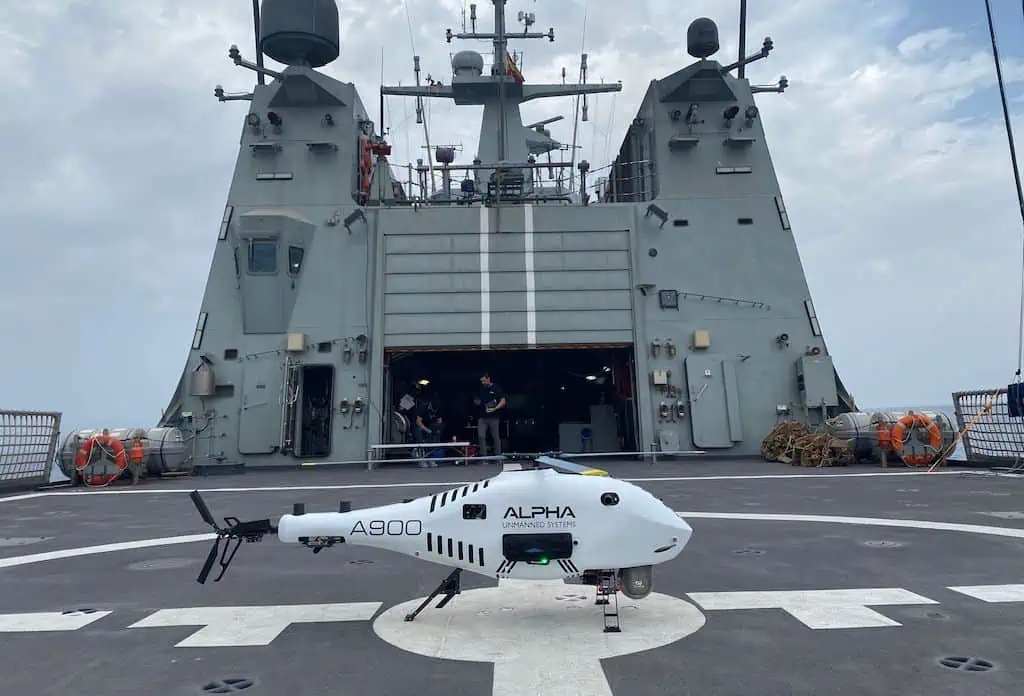 Alpha Unmanned Systems (AUS), a manufacturer of unmanned helicopters (UAV) based in Madrid, has successfully completed the integration of its UAVs in the Combat Systems of the Navy's BAM "Furor (P-46)".
According to AUS, this integration is part of an ongoing collaboration with the Spanish Armed Forces through different exercises with the Armada, such as the past REPMUS 2022, and its next exercise in the NATO Dynamic Messenger 2023 maneuvers.
The purpose of these maneuvers is to enhance the integration of unmanned vehicles in NATO naval operations.
AUS's most innovative product is the Alpha 900, a helicopter designed and manufactured primarily for maritime missions. 
With a powerful combustion engine that provides great autonomy and payload capacity (up to 4 hours and can carry payloads up to 4 kg), the A900 can autonomously take off and land on moving vessels with limited space (small deck).
Additionally, it is "STANAG Compliant", aiming for all critical systems to be redundant. All these features make it perfect for navies, coast guards, intelligence, surveillance, target approach, and reconnaissance operations at sea.
AUS has proven to be at the forefront of technology, and is particularly of interest to navies. Its systems fly as squadrons or technological demonstrators for the Greek Navy, the Indonesian Coast Guard, the Spanish Ministry of Defense or the U.S. Ministry of Defense. In Spain and in a multipurpose environment, they are also used by INTA, UME or GRUEMA.
Within NATO, AUS reportedly excelled in the REPMUS exercises, and its drones were integrated into the ground command and control node through GMV's IRIS system.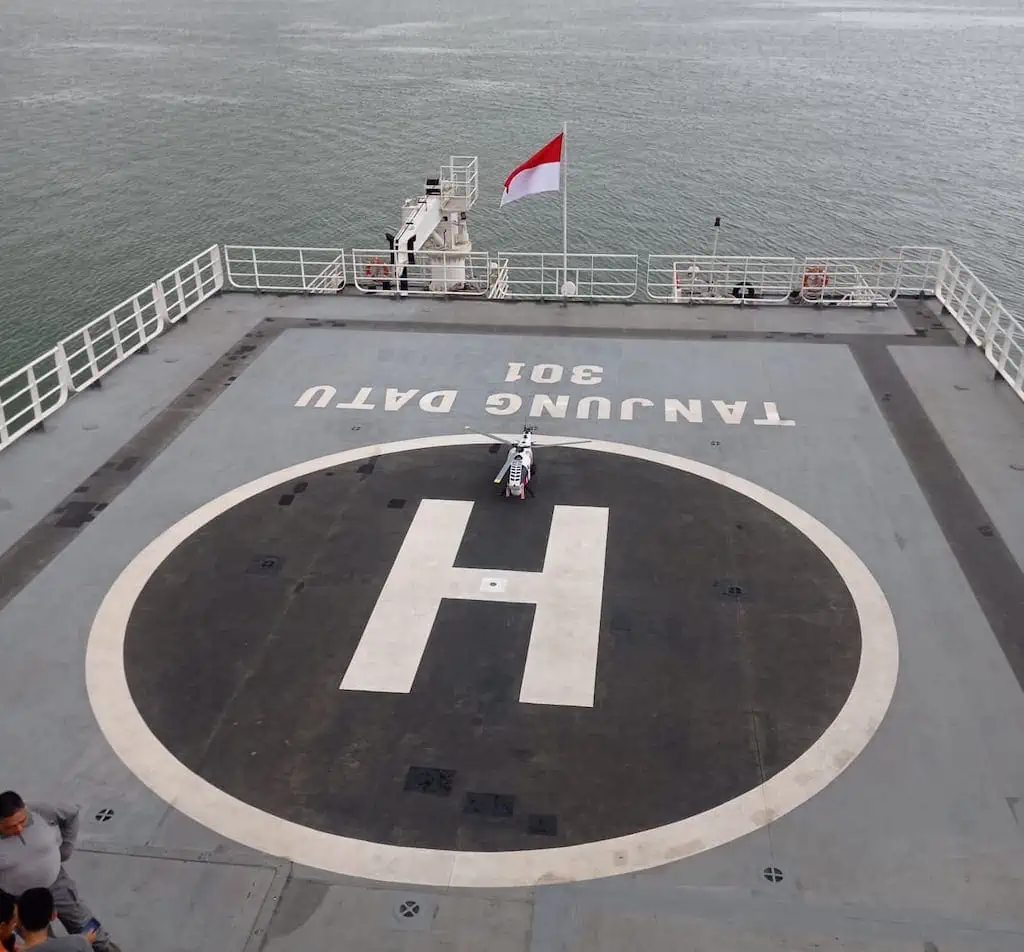 Ahead of DYMS 2023, AUS drones have been successfully integrated into the combat systems of the BAM Furor through Navantia's NAIAD.
Both systems ensure ISR Interoperability between UAVs and their operating environments, Combat Systems or Command and Control Centers. They aim to offer a single interface so that various UAVs can share their products (position, status, video, etc.) through a secure channel with any user who may need them, not only from the mission area but from any other location through the CSD (Coalition Shared DataServer).
Additionally, both NAIAD and IRIS are bidirectional, so data users can send information to the UxVs, including points of interest, missions, etc., through them. The format of all these data conforms to STANAG standards, which enables their distribution and consumption by all the actors involved in the exercises.
Eric Freeman, CEO of Alpha Unmanned Systems, said, "At Alpha Unmanned Systems, we are very proud to have successfully integrated our drones into the Armada's operational combat systems. This collaboration is a testament to our commitment to innovation and safety, and we are excited to continue to provide cutting-edge technology solutions that strengthen the operational capabilities of our armed forces."