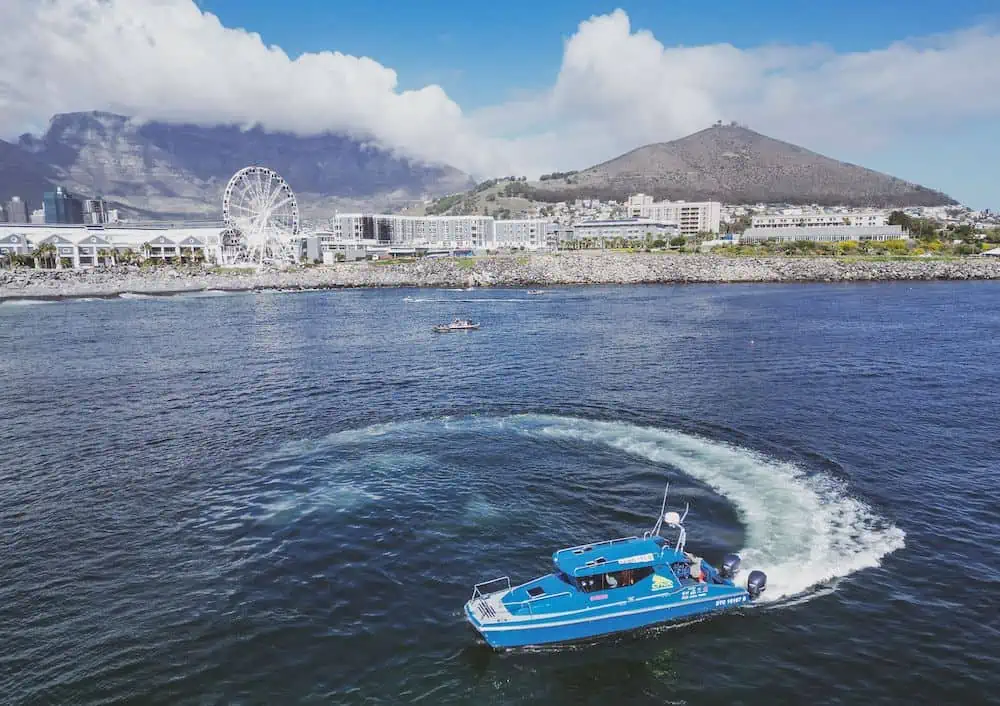 Robosys Automation has partnered with Lynx Power Catamarans to deliver a fully autonomous Lynx Multi-role Vessel (MRV).
The Lynx MRV is 11 meters with an aluminium twin hull, offering a swift and stable platform for waterborne surveillance, ambulatory operations, and patrolling duties.
Robosys' Voyager AI Vessel solution can be installed to enable crewed, lean crewed, optionally unmanned and fully unmanned options at the switch of a button and delivers efficient and reasoned autonomous operations from a remote operations center (ROC) or ground control station (GCS), either ashore or afloat from a mothership.
The company's cutting-edge technology is a full stack autonomy solution complemented by artificial intelligence combined with decision-aids, enabling fully autonomous unmanned surface vessels (USVs) from 3-340 meters.
Designed to service the African port infrastructure network, the vessel itself is suited to defense, coastguard, firefighting, search and rescue (SAR), and fisheries sectors. It operates comfortably up to Seastate 3, with a running speed of 30-35 knots. This catamaran is also specifically designed to be easily transportable by air, road, and sea.
All Robosys Automation's systems use advanced and intelligent autonomous navigation, with platform and payload control for most vessel systems. Together with collision avoidance and systems monitoring options, Robosys deliver a proven full-stack maritime AI autonomy solution.
Peter Tinker of Lynx Power Catamarans comments, "Due to the myriad unique benefits of Robosys' system, such as proven full autonomous capabilities of up to 45 knots, combined with collision avoidance, anti-grounding, and smart object avoidance, and loss of communications features, amongst others, Voyager AI Vessel is ideal for the Lynx Power Catamaran."
Nigel Lee, CSO of Robosys Automation comments, "The Lynx Power Catamaran MRV is an innovatively designed vessel, which is perfectly suited to incorporating our Voyager AI Vessel intelligent navigation system."
He continues: "In addition to the unsurpassed capabilities of Voyager AI Vessel, it is also unique in its abilities to be retrofitted to almost any vessel or workboat. This enables increased cost-effective, safer, and environmentally focused outcomes for those who wish to continue using their existing craft, but now with the added benefits of crewed, lean-crewed, optionally uncrewed and uncrewed options, dependent on the specific challenge."
Find Autonomous Surface Vehicle (ASV) manufacturers, for coastal, offshore and inshore applications >>