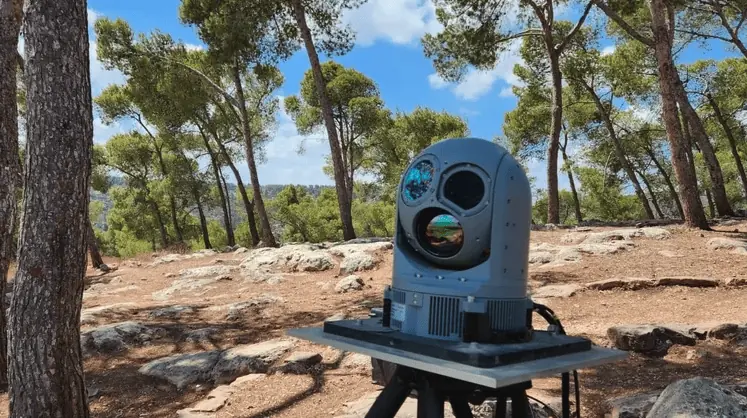 ESG Elektroniksystem- und Logistik-GmbH has completed the successful integration of CONTROP Precision Technologies' EO/IR camera systems into its core intelligence for drone detection and defense, known as the ELYSION C4I system.
The company believes this integration will significantly expand the capabilities of Counter-UAS (C-UAS) systems for military and police customers.
At the end of April 2023, the two companies signed a Memorandum of Understanding to strengthen cooperation in the further development of C-UAS solutions. The continuous integration of sensor and effector technologies is elementary to a sustainably successful detection and defense against uncooperative drones. An important capability is the enhancement of the verification of (incoming) threats or detections.
Enhanced algorithms of ESG's C-UAS core intelligence ELYSION now enable increased levels of automation and a combat proven mission system back bone that provides interoperability of multiple systems in complex scenarios.
With CONTROP's EO/IR camera systems integrated in ELYSION, ESG will soon provide a robust, high performing, field-proven and reliable sensor with low Size, Weight, Power and Cost (SWaP-C). Thus ESG's customers will benefit from a significant portfolio enhancement – day and night, long distance, On The Move (OTM) capability.
Knowing that strong partners are crucial for modular, effective and reliable C-UAS solutions, ESG will be continuing to work closely together with CONTROP and other capable partners to drive the joint development of robust C-UAS sensors and effectors to meet the specific requirements of its customers.
Find manufacturers of EO/IR gimbals and payloads for drones>>