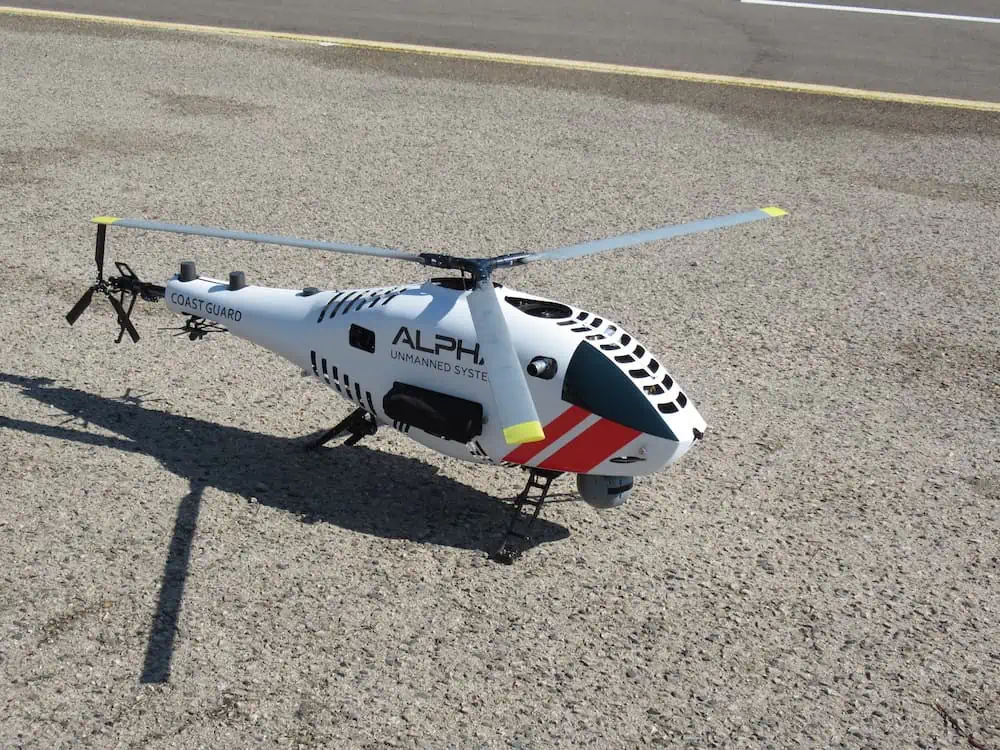 Unmanned helicopter manufacturer Alpha Unmanned Systems, has closed its first seed round of external investment capital, which will be used to enhance its product development and expand its sales and marketing efforts.
With sales to nine countries and growing, this is the first external funding to enter the company since its inception nine years ago.
This first round was led by Dr. Joseph Menaker, co-founder of UAV Factory.
"Alpha is very pleased and optimistic about the support and investment from one of the industry's leading experts in Joseph Menaker," said Eric Freeman, Alpha's co-founder and CEO. "Joseph knows a lot about the challenges and opportunities in building a fast-growing UAV company. His extensive experience in UAV manufacturing and sales is extremely helpful to us. The UAV industry is challenging and complex on many levels, and Alpha is dedicated to learning from the best in the industry."
"Alpha Unmanned Systems is one of the few small independent UAV manufacturers in existence, with outstanding technology and an excellent team of professionals ready to expand production and distribution of their devices," said Dr. Joseph Menaker. "I am pleased to know that my experience in this industry is going to be able to help further develop Alpha and take it to the next level of quality manufacturing."
Also participating in the seed round as investors were Tobias Webster, former CEO of UAVNavigation and current Director of International Business Development at Alpha, and Javier Castaño, co-founder of Agnitio and current CFO of Alpha.
Alpha's newest product, the Alpha 900, is a helicopter designed and manufactured primarily for missions in the marine environment. With a powerful combustion engine that enables up to 4 hours flight time with payloads of up to 4 kg, the A900 can take off and land autonomously on and from moving vessels with limited space. It is built 'STANAG Compliant', so that all critical systems are redundant, making it an ideal solution for navies, coast guard and/or intelligence operations, surveillance, target approach and/or reconnaissance at sea.