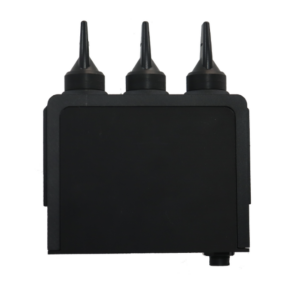 AeroDefense has announced Remote ID integration for its existing AirWarden drone and pilot detection system as well as the launch of the AirWarden Remote ID Receiver, a low-cost, low-profile Remote ID broadcast receiver.
The Federal Aviation Administration's Remote ID rule requires drones in flight to broadcast identification and location information that can be received by anyone. All newly manufactured drones must broadcast now, and existing drones must broadcast by September 2023.
AeroDefense, a member of the Smart Airport and Aviation Partnership's (SAAP) first flightPlan Aviation Accelerator cohort, developed the AirWarden Remote ID Receiver in part from a research grant awarded by the SAAP with the Atlantic County Economic Alliance.
"AeroDefense embraced the collaboration and innovation opportunities that SAAP offers, and we hope to see many more cohort graduates achieve the same success," said Carole Mattesich, Program Director.
The entry-level AirWarden Remote ID Receiver receives Remote ID broadcasts and the AirWarden Command Console notifies the end user when a Remote ID compliant drone has breached their airspace. The most critical information like drone type, speed, and drone/pilot location is provided in real time while all other Remote ID information captured during detection can be reviewed on-demand.
Organizations with multiple sites to protect can monitor all their locations from a single screen and receive visual alerts when a location experiences a drone incident in their specific area of interest.
"The innovative AirWarden Remote ID Receiver not only receives Remote ID broadcasts but also detects WiFi drones publicly transmitting," said Linda Ziemba, AeroDefense Founder and CEO. "The affordable receiver makes drone detection realistic for critical locations such as our nation's schools that are unbelievably vulnerable to violence. Security operations centers can monitor multiple locations and dispatch emergency response vehicles equipped with more powerful AirWarden sensors to detect and track drones that are not transmitting and can connect to AirWarden Remote ID Receivers when needed."
Nefarious actors may spoof the Remote ID signature, disable the broadcast module, or fly a homemade device. Organizations with a high drone threat level and low risk tolerance require a solution that receives Remote ID broadcasts and also detects non-broadcasting drones regardless of their make/model.

Find Remote ID specialists and manufacturers of UAV and drone identification technology>>