ISS Aerospace is a leading developer of state-of-the-art electric and hydrogen-powered drones and UAVs (unmanned aerial vehicles) for industrial and defense applications. UST is delighted to welcome ISS Aerospace on board as a supplier partner, and we will be highlighting their unique solutions and capabilities across our channels over the next 12 months.
We've just launched ISS Aerospace's UST supplier profile, which has been written and built by our team in collaboration with the company. The Platinum profile showcases their UAV platforms, which have been deployed around the world for a diverse range of missions, including mapping, surveying, inspection and surveillance.
Read on to find out about their drone solutions, as well as their custom manufacturing capabilities: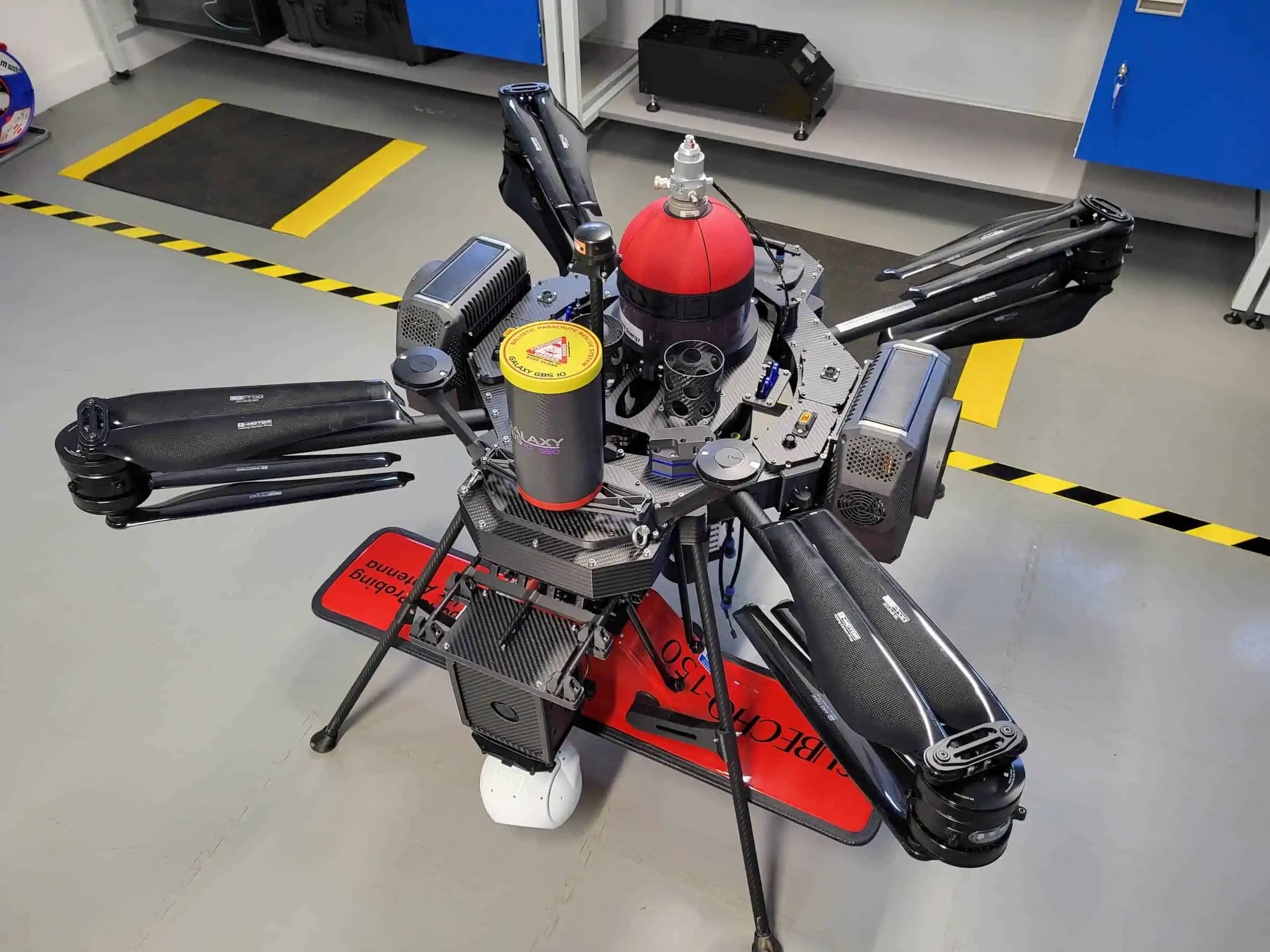 Sensus L is a highly adaptable multi-mission drone platform with a modular design and a unique universal payload interface. The aircraft features a 3D-printed carbon fibre-reinforced nylon hull that has been designed and manufactured completely in-house. The platform can be powered by either traditional Li-Po batteries, or a 2400W hydrogen fuel cell system that includes an integrated regulator and hydrogen cylinder.
With the ability to carry up to 3 large payloads with a total weight of 25 kg, Sensus L is ideal for complex multi-sensor missions requiring real-time data fusion and delivery. The flagship configuration of Sensus L is equipped with a LiDAR scanner, ground-penetrating radar, and thermal and multispectral imaging sensors.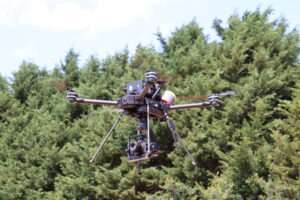 Sensus M is a versatile VTOL multirotor UAV designed for a wide range of tasks in the energy, environmental and defense sectors, including logistics, surveillance and surveying. It is available in standard or coaxial variants, and can be powered by either traditional Li-Po batteries, or an 800W hydrogen fuel cell system.
The aircraft can be equipped with a variety of payloads and sensors for different data-capturing mission requirements. The modular drone design allows payload and battery configurations to be interchanged between the top and bottom payload rails, without interfering with power and data feeds.
Sensus M is equipped with a host of navigation and safety features, including the Here 3 RTK GNSS receiver and a 180m laser altimeter. It is also compatible with Elistair's SAFE-T2 drone tether system for long-endurance and persistent operations.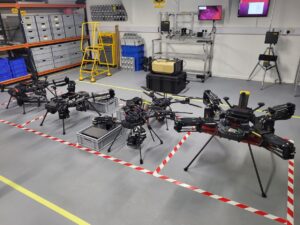 In addition to standard commercial off-the-shelf systems, ISS Aerospace also provides bespoke manufacturing, rapid prototyping and R&D services. Thanks to their state-of-the-art facilities, the company can develop high-quality aerospace-grade solutions to suit your unique requirements, including customized platforms as well as payloads and add-ons for the Sensus UAS.
ISS Aerospace has provided off-the-shelf and custom hydrogen drone solutions for a variety of leading clients in civilian and defense market sectors, including BAE Systems, Airbus Defence & Space, Dstl and Total.
To find out more about ISS Aerospace and their electric and hydrogen-powered drones, please visit their profile page: https://www.unmannedsystemstechnology.com/company/iss-aerospace/