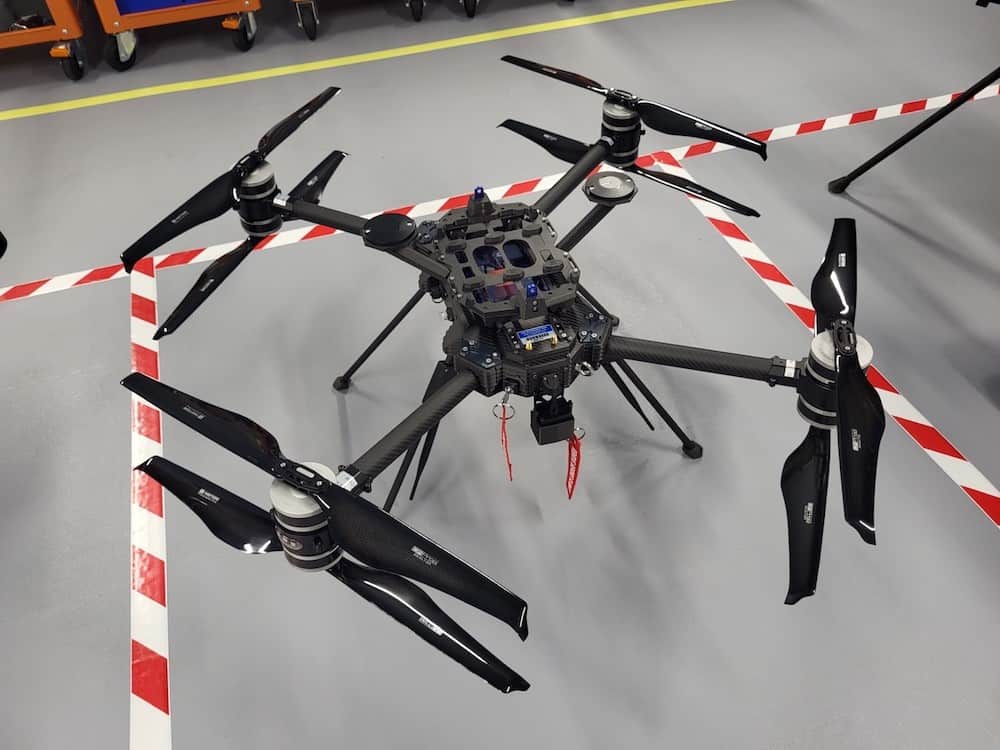 Marshall Futureworx, sees.ai, and ISS Aerospace have signed a Memorandum of Understanding (MoU) which will see the three companies collaborate to create new autonomous robotic drone technologies for sectors such as offshore renewable energy, defense and security, and nuclear decommissioning.
Drone technology provider sees.ai has experience in autonomous navigation and command & control software for Beyond Visual Line of Sight (BVLOS) operations, providing aerial intelligence and enabling economies of scale for the use of drones in industrial applications.
ISS Aerospace is an Unmanned Aerial Systems (UAS) provider specializing in cutting-edge design, manufacture and operations for a wide range of international customers in various sectors such as energy, defense, security, utilities and surveillance.
The three UK-based companies are confident they can bring world-leading drone services to emerging and challenging sectors.
Marshall Futureworx is leading the development of a permanently deployed BVLOS autonomous drone solution, which integrates the combined expertise, technologies, and capabilities of Marshall, sees.ai, and ISS Aerospace. The system has a number of potential use cases across industries and environments with the potential to offer significant operational and safety benefits to customers.
"Marshall has an excellent track record of getting complex systems into the air safely," said Chris Walton, Founder and Managing Director of Futureworx. "We are excited to work with sees.ai and ISS Aerospace, who are also leaders in their fields, to unlock the tremendous potential of enabling autonomy at long-range and delivering new and innovative services to defense, security, and industrial customers."
"We are tremendously excited by the potential of this team and the technology we are developing together," said Kieren Paterson, Co-Founder and Head of Futureworx. "All three companies bring something unique and compelling to the table and together we have the potential to offer game changing solutions and capability for existing and new customers across a variety of different sectors."
John McKenna, CEO of sees.ai, said, "Our software coupled with Marshall and ISS Aerospace's hardware has the potential to open a range of new use-cases and markets across industry and defense and security. Our goal is to unlock the substantial financial, operational, environmental and safety benefits of BVLOS drone operations – and this formidable partnership will accelerate progress towards this goal. We can't wait to get started."
Ryan Kempley of ISS Aerospace, added, "We feel privileged to be part of such a ground-breaking program and look forward to working with Marshall and sees.ai. Bringing together such a pool of knowledge and expertise will allow for some truly ground-breaking capabilities to be realized. Having deployed and operated our UAS in a number of challenging environments around the world, we believe the drone technologies being fielded by this collaboration will have wide ranging benefits to the industry as a whole."
Find suppliers & manufacturers of Autonomous Aerial Vehicles >>