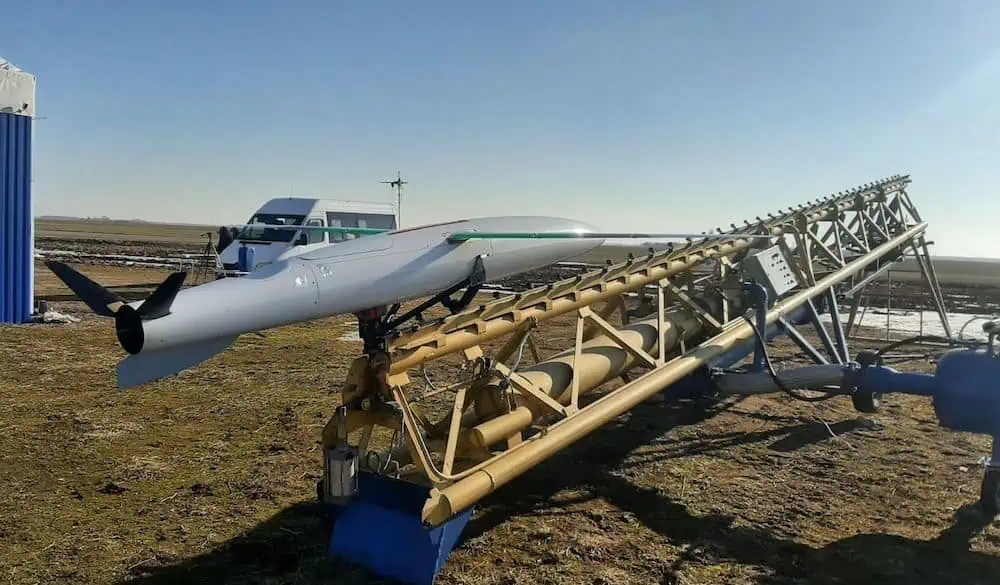 UAVOS and MP3 International, a GradeOne Group member company, will showcase a variety of their security technologies for unmanned land and air platforms at IDEX 2023, February 20-24, at the Abu Dhabi National Exhibition Centre.
The joint exhibit at booth #CP-270,05 will feature the companies' family of unmanned jet powered aerial targets Arrow 2 and an improved version of Arrow 3, in addition to an anti-drone laser system.
"For some years, UAVOS has been building partnerships in the Middle East to support developments in the area of unmanned security technology," said Vadim Tarasov, chief executive, UAVOS. "We look forward to highlighting our expertise in products and solutions that meet critical security challenges."
"GradeOne Group is proud to continue working with UAVOS on various joint projects that will surely contribute to enhancing regional security," said Ratko Bozic, Director of Business Development, GradeOne Group. "We are looking forward to our mutual participation in Idex 2023 in Abu Dhabi presenting our joint products and continuing our collaboration in the security sector."
Arrow 3 Design & Features
Launched by a high-performance catapult, the Arrow 3 target drone has a length of 3.3m, a wingspan of 3.4m, and is capable of carrying a load of up to 5 kg. Arrow 3 can achieve an operating range of up to 530km and maximum altitude of 12,000m whilst being powered by a jet engine, which gives the drone an airspeed of up to 520km per hour. Other capabilities of the Arrow 3 UAV include an advanced UAVOS autopilot system, the ability to operate in GNSS jamming and resist electronic warfare.
It is suitable for simulating the threat of various manned and unmanned systems including fighter jets, UAVs and cruise missiles. It supports autonomous operations and can be recovered using a parachute. The performance of the aerial target drone can be changed using different plug-in modules.
Anti-Drone Laser System Design & Features
Counter Unmanned Aircraft System offers precise drone detection and tracking performance with an Electro-Optic system.
Besides its detection and tracking capability, the system allows laser neutralization of drones. The system's efficiency across military and civil applications offers advanced protection for maneuvering forces, border protection, as well as vulnerable civilian targets like airports and other public facilities.
The laser system's capabilities allow it to neutralize the target with minimal environmental damage. Unlike rocket weapons as well as small arms, it does not create physical objects that can damage infrastructure and people.