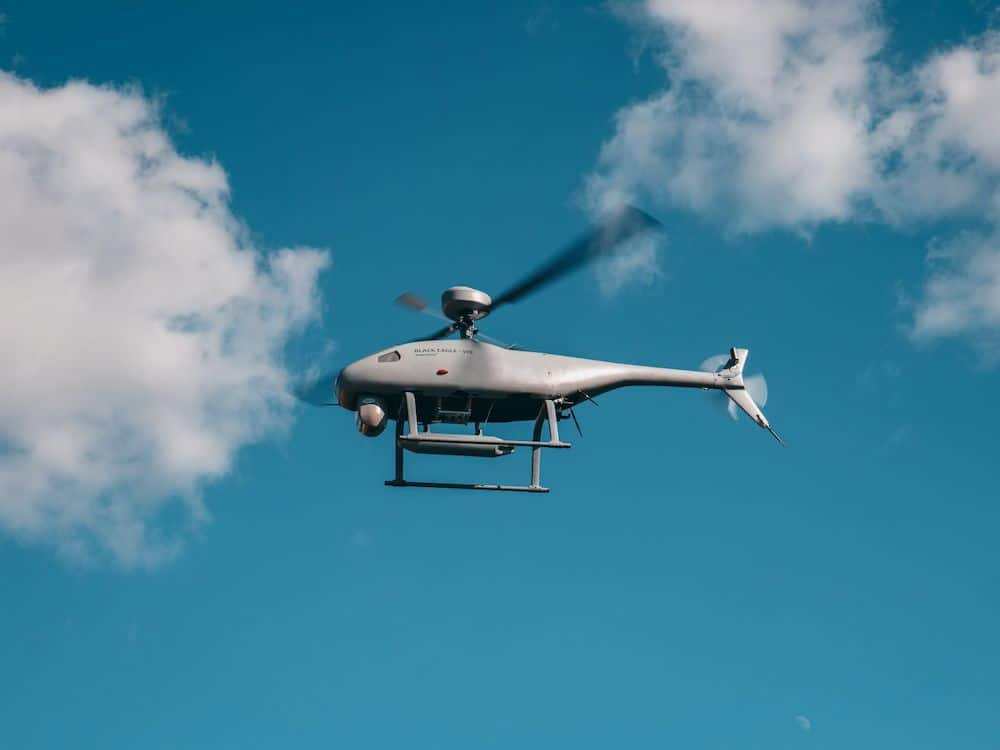 Steadicopter is joining forces with Emirates Defense Technology (EDT), a UAE-based integrator for comprehensive defense solutions, regarding the supply of Steadicopter's advanced rotary tactical Unmanned Aerial Systems (UAS).
The two companies will adapt Steadicopter's rotary UAS products to meet the emerging requirements of various customers within the UAE and other specific market segments.
"As EDT continues to serve its customers with innovative, novel, unique, tailor-made solutions, we had scouted Steadicopter and its Eagle family – a platform of solutions which fits synergistically with other solutions manufactured in the region," said Mohamed Bin Jabr Al Suwaidi, Owner and CEO of EDT. "We found that Steadicopter's systems, which are used by various armed forces around the world and have already been operationally proven in various missions, meet the highest standards and needs of our customers. We are proud to launch them in the UAE, using both companies' strengths and relevant accumulated experience, and anticipate that this will be a long-term cooperation that will cater to the needs of various defense and HLS organizations. We continue to prioritize investments and partnerships that meet current and future needs."
"We thank EDT for expressing confidence in the unique and proven systems developed by Steadicopter," said Noam Lidor, VP Sales, Marketing and Business Development at Steadicopter. "We believe that, together, we will be able to provide comprehensive solutions for various end users. At the upcoming IDEX exhibition in Abu Dhabi, we will for the first time present the Black Eagle 50H in its new configuration, for the benefit of intelligence missions in challenging environmental conditions, and the protection of land and sea borders."
The Black Eagle 50H hybrid-powered unmanned helicopter has a maximum takeoff weight of 50 kg, can carry multiple payloads, and is capable of up to five hours of flight time – extremely high endurance when compared to other VTOL platforms when carrying such heavy payloads. This enables high performance and maximum operational flexibility for various applications, such as military, low intensity conflict, law enforcement, search and rescue, cyber security, intelligence, offshore rigs and strategic infrastructure protection, high-end maritime missions and civilian applications.