Neousys Technology is a leading developer of rugged embedded computing systems for platforms such as UAVs (unmanned aerial vehicles), UGVs (unmanned ground vehicles) and USVs (uncrewed surface vessels). UST is delighted to welcome Neousys on board as a supplier partner, and we will be highlighting their unique solutions and capabilities across our channels over the next 12 months.
We've just launched Neousys' UST supplier profile, which has been written and built by our team in collaboration with the company. The Gold profile showcases their innovative computing products, which are ideal for a wide range of processing, data acquisition and AI edge computing applications.
Read on to find out about a selection of Neousys' rugged computing solutions: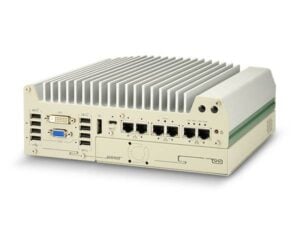 The company's rugged industrial-grade embedded computing solutions are built around high-performance Intel 12th-gen processors. Able to function at 100% CPU load, they can operate at temperatures ranging from -25 to +70 degrees C.
The versatile embedded computer systems have been designed with a rich set of I/O capabilities including USB 3.2, Ethernet/PoE and SATA. They can also be equipped with expansion modules to provide additional I/O and storage options such as PCI/PCIe slots and hot-swappable HDDs.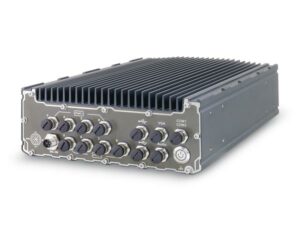 Rugged waterproof and dustproof computing solutions are designed for operation in the harshest of environments, providing IP65 and IP67-rated protection as well as shock and vibration resistance to MIL-STD-810G standards and EMC to EN 55032/55035 or 50155.
Featuring corrosion-proof stainless steel and aluminium chassis, the versatile computers can be rack- or wall-mounted and include options for powerful GPU capabilities, making them ideal for edge AI applications.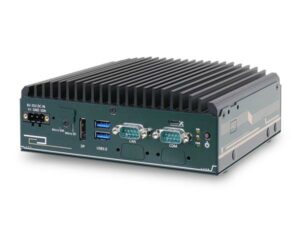 Neousys edge AI GPU computing solutions provide the utmost in performance with a variety of ruggedized embedded GPU options including NVIDIA RTX, Tesla and Quadro cards. Designed for reliable operation even under the harshest of conditions, the rugged computers feature true wide-temperature operation, ensuring that CPUs and GPUs do not suffer from thermal throttling.
Neousys AI edge computing technology is ideal for a wide range of unmanned and autonomous vehicle applications, including embedded machine learning and computer vision, imagery and video analysis, and more.
To find out more about Neousys and their rugged computing solutions for drones and robotics, please visit their profile page: https://www.unmannedsystemstechnology.com/company/neousys-technology/