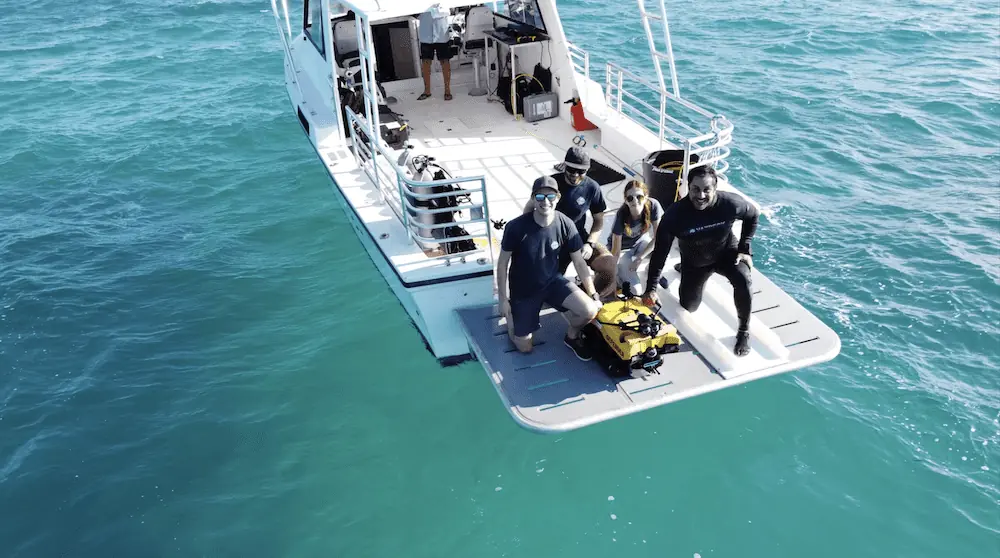 Ocean robotics software companies Greensea Systems and SeeByte are collaborating to provide a comprehensive solution for ocean robotics operators, from vehicle platform to operation center.
The two companies are working together to provide advanced autonomy and sensor processing solutions that complement each other and push the cutting-edge of underwater robotics.
The two companies first came together in 2021 to field an Explosive Ordnance Disposal (EOD) solution under a Department of Defense Other Transaction Agreement led by the Defense Innovation Unit (DIU). This collaboration resulted in the development of a comprehensive tetherless ROV that features Greensea Autonomy built in EOD workspace, and SeeByte AI/ML Sensor processing with its video and forward looking sonar ATR.
US Mine Countermeasure (MCM) and EOD Defense Units will not be the only ones to see the benefit of this integration, as the resulting vehicle perception, over the horizon command and control, and machine learning and artificial intelligence ATR pipeline will also be offered in the new commercially available OPENSEA Edge system from Greensea and the ATR system from SeeByte.
"Thanks to defense funding, and our willingness to enter into partnerships such as the one here with SeeByte, OPENSEA products will accelerate the viability, reduce the risk and cost, and increase the uptake of subsea autonomy in the commercial marine sphere," said Ben Kinnaman, Greensea CEO. "The more rapid development of capabilities such as tetherless, over-the-horizon operation, enhanced object recognition and mission-based AI will provide a huge boost in slower autonomy adopting industries, such as offshore energy and ocean science."
"I have had a long history with Greensea Systems. First, I was a customer of theirs at SeaBotix. Then I became a competitor to them in my early days with SeeByte. Now, I am proud to partner with them to advance the cutting-edge underwater robotics technology," said Leverett Bezanson, SeeByte Engineering Manager US operations. "Autonomy and advanced sensor processing go hand in hand. The tetherless ROV technology that we are building together under DIU will be game changing."