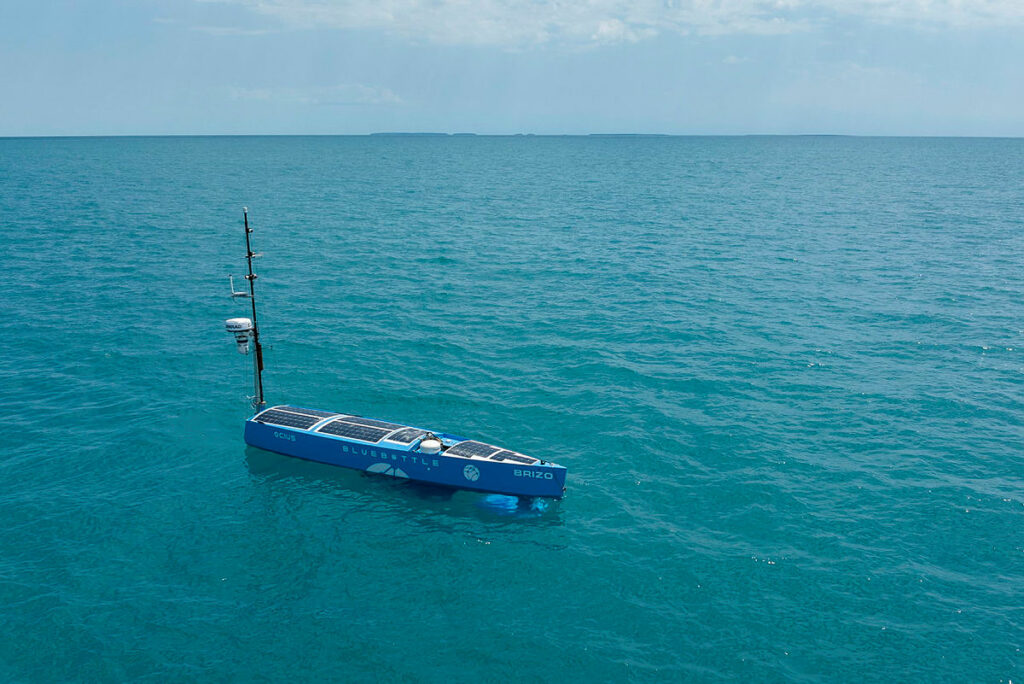 The Australian Department of Defence has confirmed that Bluebottle surveillance USVs (uncrewed surface vessels), developed by Ocius Technologies, have been trialled by the Army's Regional Force Surveillance Group (RFSG) to provide a 24/7 on-water surveillance capability with the flexibility to respond to emerging surveillance requirements.
RFSG conducted surveillance and reconnaissance on and around remote islands off north Western Australia for foreign fishing vessels and evidence of illegal activities. Approximately 5500 square kilometres were covered with the aid of the Bluebottles, which use a combination of solar, wind and wave power to provide persistent maritime surveillance.
The trial will likely inform future teaming with unmanned maritime assets to support amphibious and littoral combat manoeuvres.
Major Alexander Brent, the Maritime Border Command (MBC) Liaison Officer to Rotation 7 of RFSG, said the use of the Bluebottles, and the embedding of an Ocius employee within the task unit headquarters, added significant capability to the operation.
"In addition to persistent surveillance, we were able to use the Bluebottles to conduct more specific reconnaissance tasks, such as beach landing site reconnaissance and avenues of approach to specific islands in advance of the ground force."
"By controlling the Bluebottles remotely, the ground force was free to be able to move independently of the USVs and focus on other tasks, such as onshore reconnaissance and patrolling, while still benefiting from what the Bluebottles collected."
NORFORCE Patrol Master, Captain Stephen Sewell, said the efforts increased situational awareness of illegal activities in the region.
"The soldiers conducted surveillance from observation posts, dismounted patrols across the islands and patrols in the littoral environment by watercraft. Working alongside the Bluebottle uncrewed surveillance vessels, as well as ABF Dash-8 aircraft, the information our contingent gathered will enable potential responses from other government agencies."
Find suppliers & manufacturers of Unmanned Surface Vessels >>