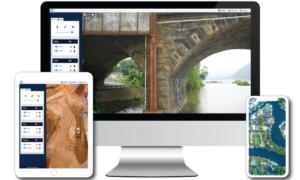 gNext Labs, the developer of a leading software analytics platform for professional UAV (unmanned aerial vehicle) inspection, surveying, mapping and modeling applications, has partnered with Unmanned Systems Technology ("UST") to demonstrate their expertise in this field. The 'Gold' profile highlights how the company's AI-powered software provides mission-critical insights and enables faster and more effective inspections.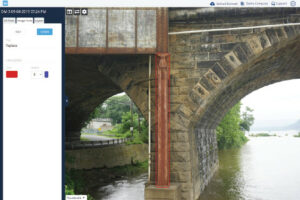 The gNext SaaS platform allows users to revolutionize their inspection workflows and spend less time on site, providing massive labor and time savings compared to traditional methods. The highly automated AI-powered approach also improves safety for workers and catches cracks and defects that are often missed by manual inspection.
The state-of-the-art digital mapping software allows users to visualize drone captured data as 3D models, point clouds, digital elevation models (DEM), plan views or meshes. Videos can be easily uploaded, streamed, edited and annotated, and the entire process is performed through a web browser with no need for additional downloads.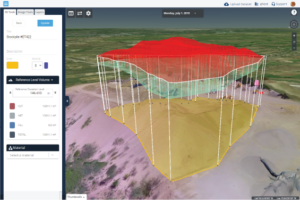 gNext provides a wide range of versatile and powerful analysis tools, allowing users to calculate volumes, measure distances and grades, visualize changes over time, and more. Comprehensive reports can be generated in a few clicks, and delivered to your team instantly. gNext Labs adds new features to the platform on a regular basis, and provides expert support and project assistance.
The cloud-based platform features secure storage and end-to-end encryption that keeps all data safe. Team members can work and collaborate remotely from anywhere, and projects can be easily shared with clients and stakeholders to keep everyone informed and everything on track.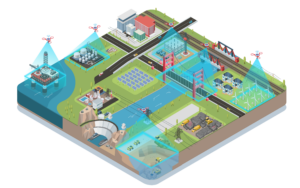 gNext is ideal for a wide range of industries, including:
Infrastructure & Asset Inspections
Buildings & Property Inspections for Insurance
Construction Site Inspections
Mining & Quarrying
Surveying Projects
Waste Management
Railway Inspections
To find out more about gNext Labs and their software analytics platform for UAVs, please visit their profile page: https://www.unmannedsystemstechnology.com/company/gnext-labs/