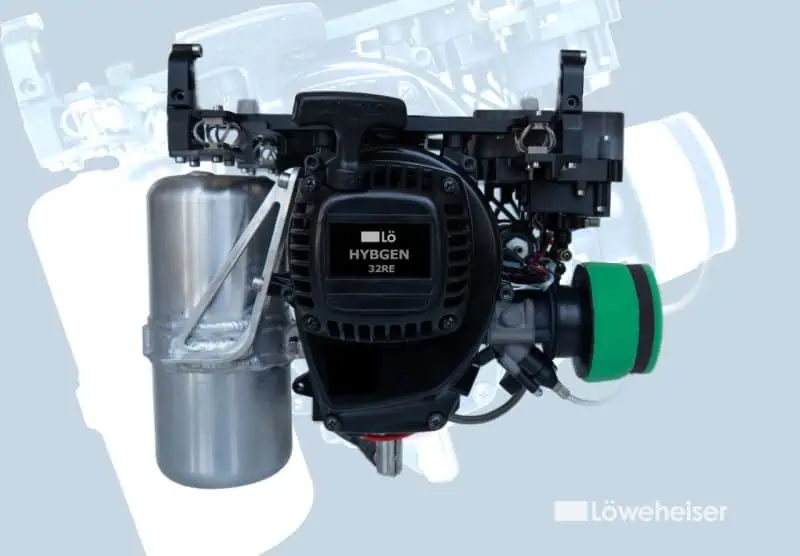 The HYBGEN 32RE by Löweheiser is an electric generator that can be installed into a multirotor drone to extend the flight time. This hybrid powertrain is ideal for drones up to 25 kg MTOW (maximum take-off weight) that require long flight times or heavy payloads.
Consisting of a lightweight two-stroke combustion engine of 32cc, with a powerful permanent-magnet generator attached to the crankshaft, the HYBGEN is based on the generator from the leading hybrid UAV company Quaternium.
Capable of multiplying flight time by 6 compared to a battery-only setup, the HYBGEN 32RE generator weighs only 3.75 kg, and produces a maximum power output of 2500 W. Its internal combustion engine consumes petrol and spins a generator ensuring 48V output.
With thousands of hours of flight experience the standalone range extender of 32cc is easy to integrate and safer to operate thanks to quality and reliability features. The HYBGEN 32RE is an efficient and powerful upgrade that will enable flight for up to 5 hours at only 25 kg MTOW.
Find suppliers & manufacturers of Hybrid Propulsion Solutions for Unmanned Systems >>