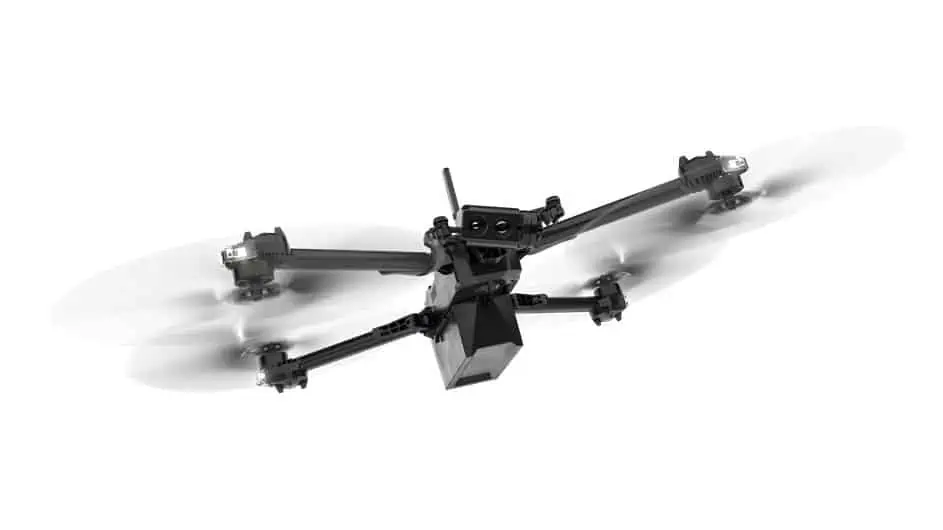 Marlborough Communications Limited (MCL) and its technology partner, drone manufacturer Skydio, have confirmed that the companies have been awarded a contract from the UK Ministry of Defence as part of the Future Capabilities Group (FCG) nano unmanned aerial systems (nUAS) framework. Spiral 4 of the framework will inform future drone concepts and requirements, with the contract positioning MCL as a key UAS provider in the UK.
Focused on providing faster and safer intelligence in "around-the-corner" or "over-the-hill" situations, Spiral 4 of the program aims to introduce new capabilities that increase situational awareness and provide early warnings during defensive missions, as well as functions such as 3D scanning, mapping and surveying.
The contract centres on the delivery of Skydio's autonomous X2D drones along with its artificial intelligence (AI) and 3D Scan capability. With the ability to conduct reconnaissance, security patrol and incident response missions, Skydio drones incorporate 360-degree obstacle avoidance and are night operation-enabled. Skydio Autonomy enables the drones to deliver total situational awareness, with six 4K cameras building a map of the surroundings and deep learning algorithms and AI that allow them to understand and predict future scenarios to inform decision-making.
In addition, Skydio 3D Scan provides adaptive scanning software which automates the data capture needed to generate 3D models. With ultra-high resolution and coverage, the technology enables faster high-quality inspections with minimal pilot training.
Shane Knight, Managing Director at MCL, commented: "Through this partnership, the MOD will benefit from enhanced situational awareness and a significantly reduced training burden on operators. Skydio's autonomous technology will allow for faster and more informed decision making, substantially reducing the risk to personnel."
"The strength of our partnership with Skydio has been clearly demonstrated in securing this contract after a comprehensive tender process. Following the successful delivery of the technology to the MOD, we're looking forward to demonstrating and training operators on how to use the innovative Skydio technology this year."
Adam Bry, CEO of Skydio, noted: "Skydio's drones represent a strategic advantage on the battlefields of today and tomorrow, enabling soldiers to obtain real-time, unprecedented situational awareness. We are proud to partner with MCL in providing this capability to the UK armed forces."