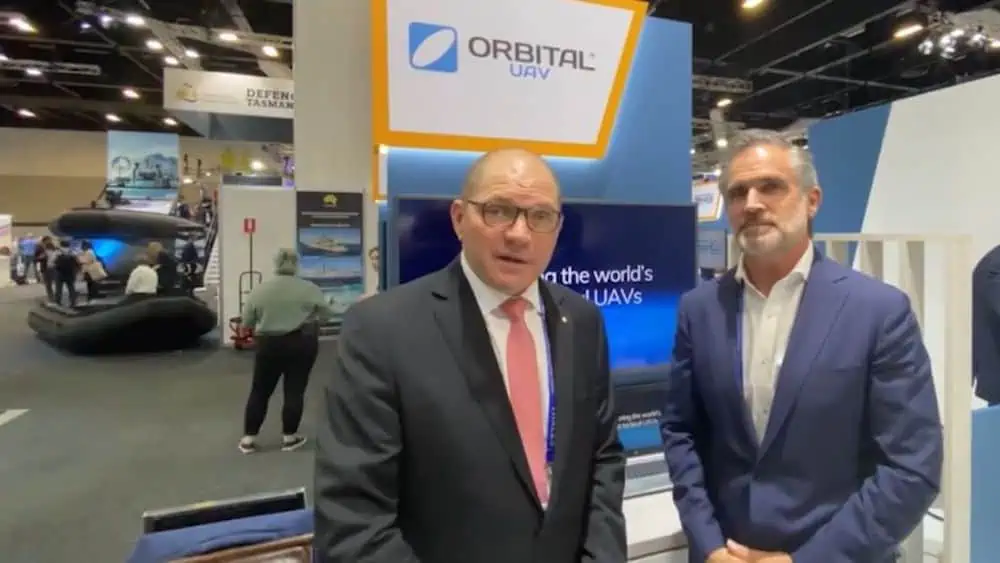 Orbital UAV has signed a Memorandum of Understanding (MoU) with pioneering defense products company Anduril Industries Asia Pacific Pty Ltd to work on concepts, products and technical solutions in the uncrewed domain. 
This collaboration is further enabled by the recent announcement by Anduril of its regional presence being established in Sydney, Australia.
Orbital UAV and Anduril will collaborate where there is a common interest to meet customer needs and requirements. The companies will meet at the Executive level at least once per annum to discuss market intelligence, customer requirements and identify strategic opportunities which can be tackled as a joint effort.
"We are delighted to announce this collaboration with Anduril – a truly pioneering company focused on delivering next generation military technology," said Todd Alder, CEO and Managing Director of Orbital UAV. "The MoU represents an opportunity to demonstrate not only our superior heavy fuel engine capability but supports Orbital UAV to take the first steps toward building a long-term partnership to support Anduril's growing portfolio of hardware and software products."

With expertise in Artificial Intelligence (AI), robotics, advanced sensors, secure networking, aerospace, virtual reality technology, aircraft modelling and simulation, Anduril is seeking to transform allied defense capabilities by fusing AI with the latest hardware advancements.
"Orbital UAV's proven technologies and established expertise in the aerospace industry with their foundation in engine design and manufacturing has the potential to support Anduril's current UAS programs and our commitment to building cutting-edge technology at speed," said Executive Chairman and CEO Anduril Australia & Asia Pacific, David Goodrich OAM. "Unlike most defense companies, we don't wait for our customers to tell us what they need. We identify problems, privately fund R&D and sell finished products off the shelf. Orbital has a desire to diversify and understands the need to project and develop systems ahead of customer demand. We look forward to a long collaborative relationship with Orbital, both in the United States and Australia."
With the MoU now confirmed, Orbital UAV will deliver a test engine to Anduril for evaluation in the second quarter of 2022.