Plymouth Rock Technologies (PRT), a leading developer of state-of-the-art unmanned aircraft systems (UAS) that provide superior payload capacity, range and endurance for BVLOS and autonomous applications, has partnered with Unmanned Systems Technology ("UST") to demonstrate their expertise in this field. The 'Platinum' profile highlights how the company's unmanned aircraft can be used for a wide variety of both military and civilian applications.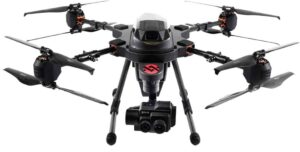 The X-LITE is a compact multirotor drone platform designed for rapid deployment of high-resolution cameras and lightweight sensors. Capable of carrying payloads of up to 4lbs, the X-LITE can stay airborne for up to 35 minutes.
The convenient folding design allows the aircraft to be quickly setup and launched without the need for bulky transport cases.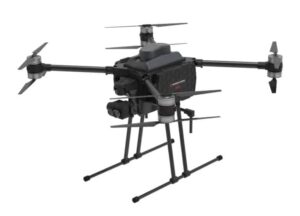 The X1 is PRT's flagship heavy-lifting UAS, designed with the direct input of law enforcement, intelligence agencies, military, and rescue services and also ideal for a wide range of other applications such as surveying, agriculture and scientific research. Built around state-of-the-art coaxial motor and propeller technology, it delivers superior performance with an unrivalled power-to-weight ratio.
With a payload of up to 10kg, the law enforcement drone can be equipped with ultra-high-resolution visual cameras, thermal cameras, advanced ISR sensor technologies, EOD equipment and more.
The X1 is available in two variants to suit different payload, range and endurance requirements.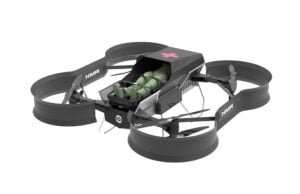 The XMR is a multi-role emergency rescue drone designed for medical evacuation and resupply. With a payload capacity of 150 kg (330 lbs), it can extract injured personnel from the battlefield, rescue hikers from remote and hazardous locations, or deliver vital cargo in a wide range of situations.
Powered by a hybrid LiPo battery/internal combustion engine propulsion system, the XMR can fly for up to 3 hours and features a standard operational range of up to 62 miles (100km), which can be extended via SATCOM or cellular communications modules.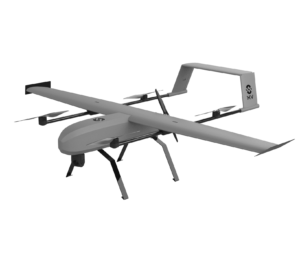 The XV VTOL (vertical take-off and landing) fixed-wing UAS range is designed to serve the needs of border security, military, search and rescue, and naval operations beyond visual line of sight (BVLOS).
Available in three variants and with full autonomous capabilities, the XV UAS is ideal for long-range surveillance missions.
To find out more about Plymouth Rock Technologies and their high-performance unmanned aircraft systems, please visit their profile page: https://www.unmannedsystemstechnology.com/company/plymouth-rock-technologies/