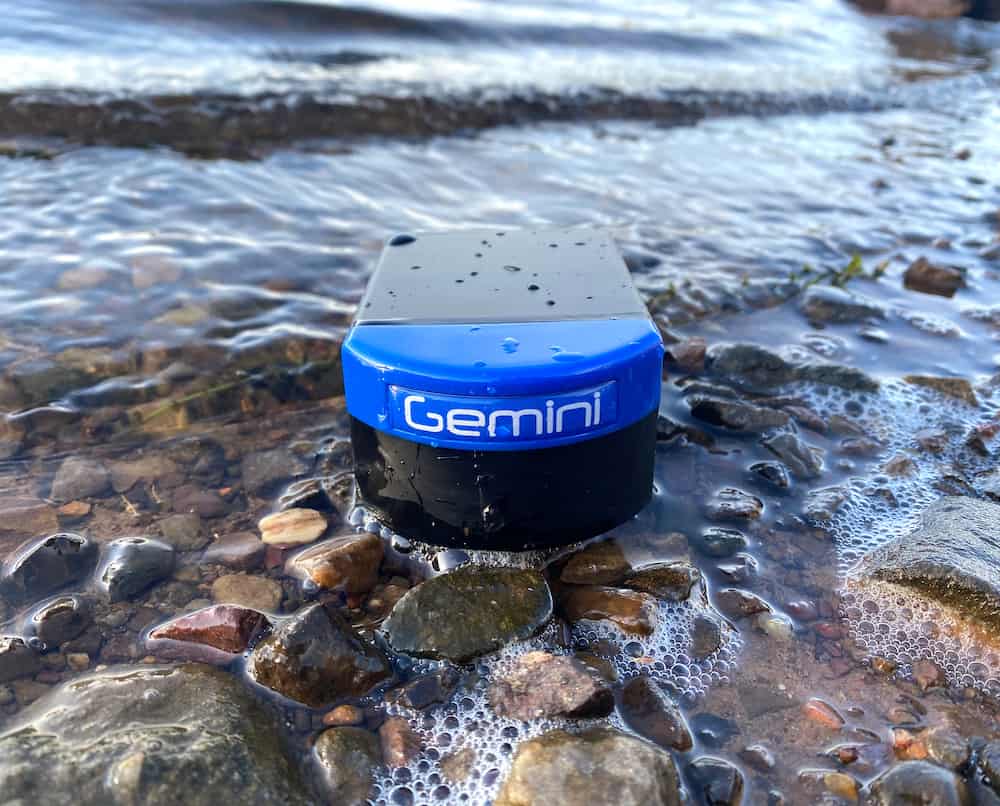 Tritech International Limited has announced the release of the Micron Gemini at the Oceanology International 2022 conference and exhibition in London, 15-17 March. This latest addition to the Micron and Gemini product families is currently the smallest multibeam sonar on the market, offering a cost effective, powerful real time imaging sonar in the body of the Gemini 720im.
"The Micron Gemini is a game changer in the ROV and AUV industry, in that it is by far the smallest multibeam sonar product to be on the market," said David Bradley, Managing Director at Tritech. "The engineering required to make a sonar this small is exceptional and our latest version adds even better image quality and a few more very useful features from a navigation and positioning perspective as well."
With improved image quality, a 90-degree horizontal field of view and 50 meter range, the Micron Gemini offers cost effective obstacle avoidance and navigation for small Remotely Operated Vehicles (ROVs) and Autonomous Underwater Vehicles (AUVs), as well as utilization with Tritech's Diver Mounted Display (DMD) system.
Alongside improved image quality, the Micron Gemini also includes a built in pressure sensor, temperature sensor, depth reading and optional Attitude Heading and Reference System (AHRS).
With Tritech's advanced processing electronics, the Micron Gemini operates at 720kHz to produce high-clarity images. The system benefits from 128 beams and an effective angular resolution of 0.7 degrees. Its compact dimensions make the Micron Gemini ideal for applications where size and real time imaging are critical. It also provides a cost effective solution for users of small mechanical scanning sonars seeking to upgrade to a powerful multibeam.
"Micron Gemini truly represents the new generation of micro multibeam sonars that employs the latest signal processing engines, benefits from the advancements in adaptive signal processing, and has noise resilient analogue front-end," said Dr Shahzad Bhatti, Lead Engineer responsible for the Micron Gemini project at Tritech. "The combination of these state-of-the-art technologies results in an exceptional real time sonar image for the customer."
Find suppliers & manufacturers of Sonar for unmanned marine systems >>