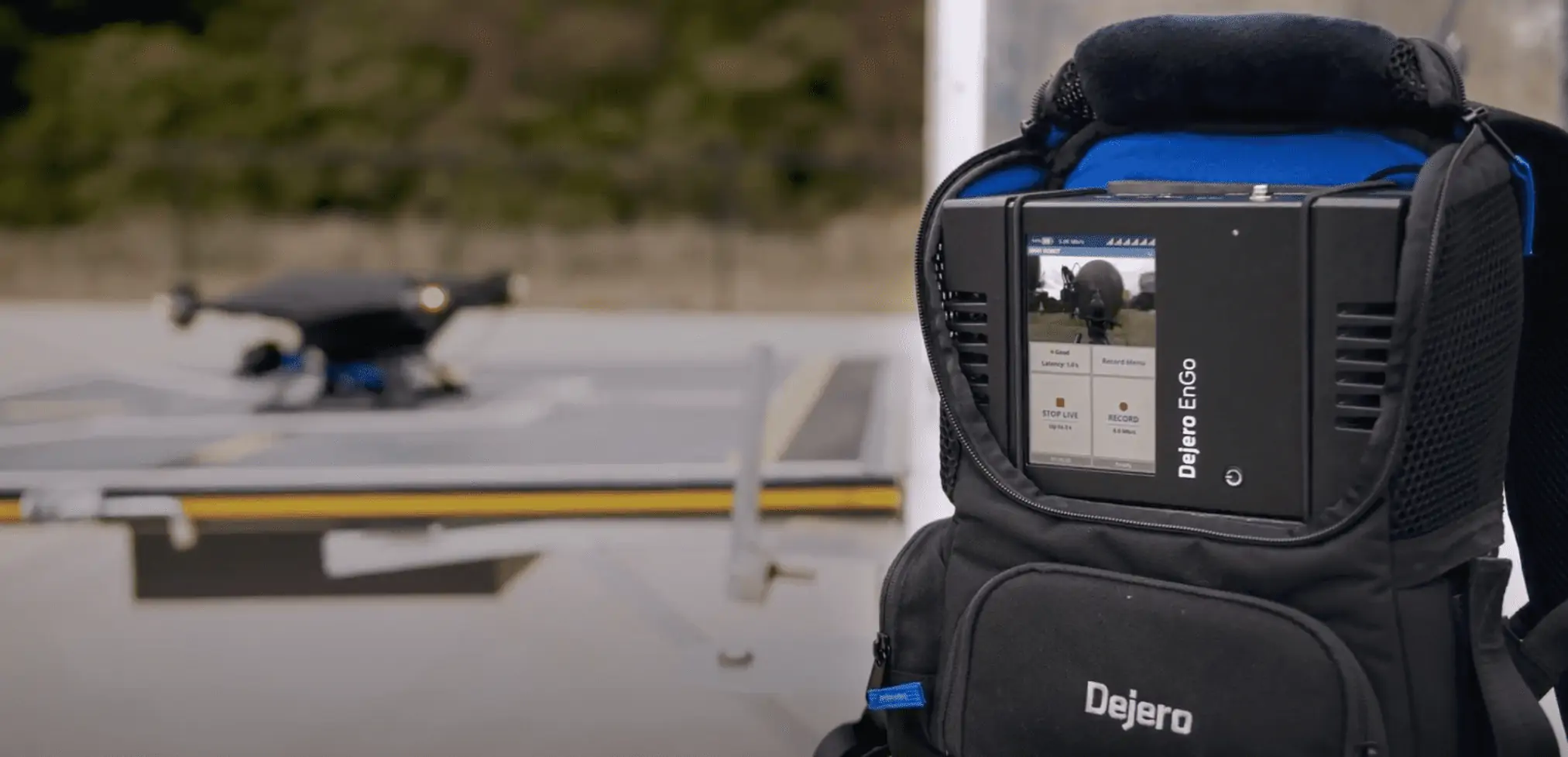 Dejero, a leading developer of mission-critical communications solutions that provide secure connectivity and real-time situational awareness for UAS (unmanned aerial systems), has partnered with Unmanned Systems Technology ("UST") to demonstrate their expertise in this field. The 'Silver' profile highlights how the company's products expand operational areas for drone pilots and enable a wide range of missions from ISR (intelligence, surveillance and reconnaissance) to beyond visual line-of-sight (BVLOS) flights.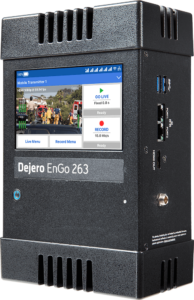 The rugged EnGo 263 seamlessly integrates with UAVs and drones to provide secure encrypted transmission of high-definition, real-time tactical video from the field. Featuring intelligent network blending technology, the AES256-encrypted solution delivers ultra-reliable low-latency communications (URLLC) for unmatched performance and situational awareness.
The easy-to-use unit is quick to deploy and includes a large capacitive touchscreen for video preview and status monitoring, as well as a wired remote and built-in automation for detecting video input and format.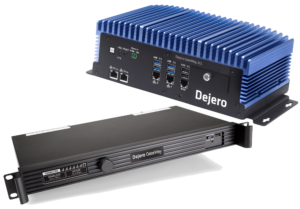 Dejero's enterprise-grade GateWay smart wireless internet solutions can be installed in UAS ground control stations to provide resilient internet connectivity for voice, video, and data transmission. Integrating Smart Blending Technology, GateWay products aggregate cellular and satellite connections to deliver uninterrupted mobile broadband and wireless connectivity.
GateWay solutions are available as rackmount devices or compact ruggedized units, with a range of options for WAN & LAN ports, Wi-Fi hotspots and SIM slots.
To find out more about Dejero and their mission-critical communications solutions for UAVs and unmanned systems, please visit their profile page: https://www.unmannedsystemstechnology.com/company/dejero/