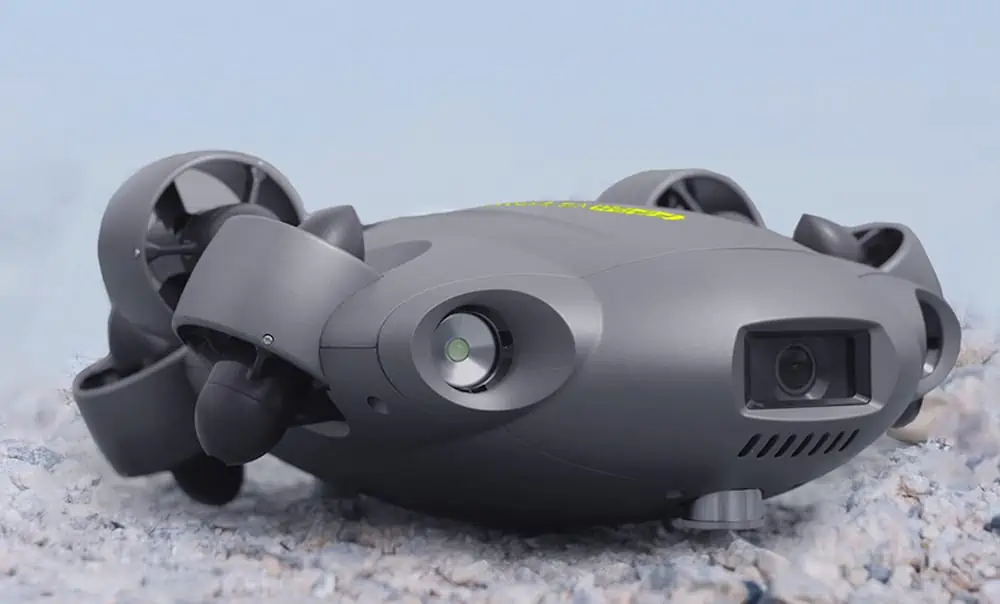 The latest iteration of the award-winning FIFISH V6 series underwater Remotely Operated Vehicle (ROV) from QYSEA Technology is now equipped with multi-attachable tooling capabilities.
First debuted in late 2021, FIFISH V6 EXPERT is a professional-class underwater robot and productivity solution. It delivers an upgraded build and performance from its predecessor, increased protection against corrosion and sand, all the while applying its patented design to achieve 360-degrees of underwater mobility.
FIFISH V6 EXPERT also sees a boosted filming experience, with 4K low noise shooting, a pair of 6000 Lumen LED lights, as well as an SD card slot to easily transfer out images and films from the ROV. With upgraded power, the V6 EXPERT reaches 90% capacity within one hour and can operate for up to 5 hours on a single dive.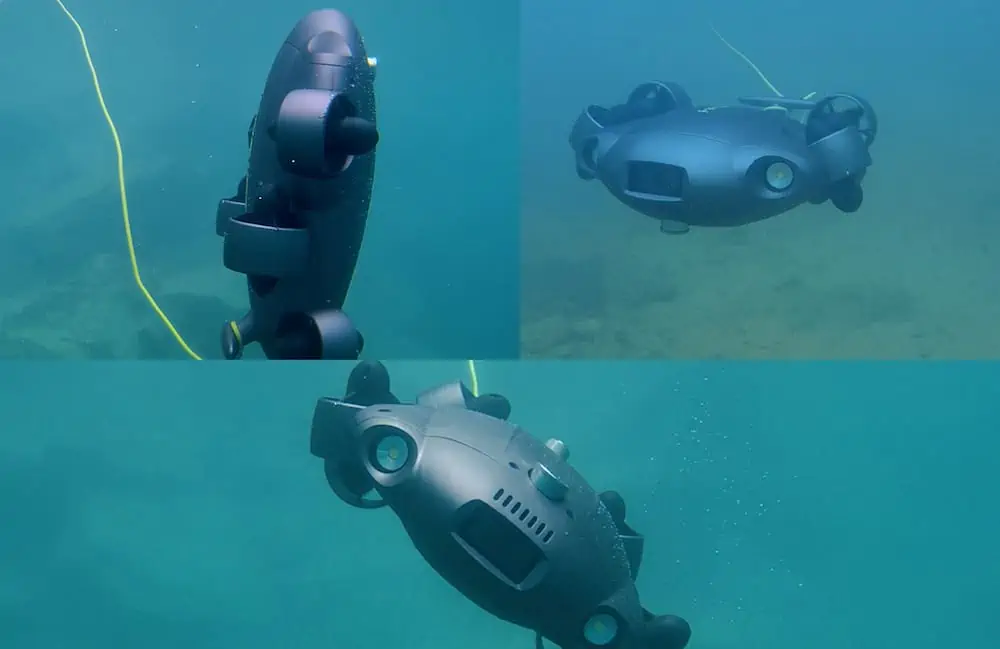 FIFISH V6 EXPERT's interface enables integration with a wide range of professional-level tools that can tackle numerous industry-specific scenarios. The add-on equipment ranges from additional camera systems and AR/laser measurement tools to robotic arm modules and quality samplers. The tools will allow users across the fields of offshore energy, aquaculture, shipping, and subsea construction to elevate their underwater operating experiences.
Newly-added waterproof consoles, which include the IP53-rated PC and IP65-rated remote controller, ensure operators with worry-free control through rainy weather and splashes. The consoles also come equipped with high brightness monitors and a quad screen display for optimized viewing and control when multiple tools are in use.
A Mort Remover and Net Patch Kit boost the V6 EXPERT's aquaculture capabilities. The Mort Remover clamp is specially designed for fish farmers to efficiently transport sick fish and harmful elements away from their operational areas. The Net Patch Kit delivers a quick and temporary solution to efficiently secure holes in the net for marine farming operations.
In various other offshore operations and ship maintenance tasks, the newly-added Underwater Saw will provide operators a powerful tool to cut ropes, seaweed, and other types of foreign matter necessary for their work to remove.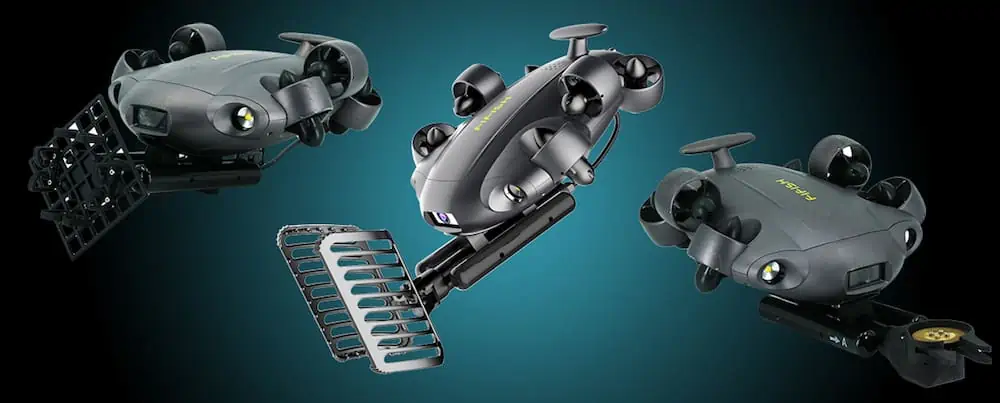 With continually expanding add-on capabilities, the FIFISH V6 EXPERT will have far-reaching applications throughout the marine industry, extending from inspections of livestock, underwater structures, ship hulls, and dam infrastructures to operating out at offshore wind farms, maintaining aquaculture farms, sampling the quality of surrounding water environments, and more.