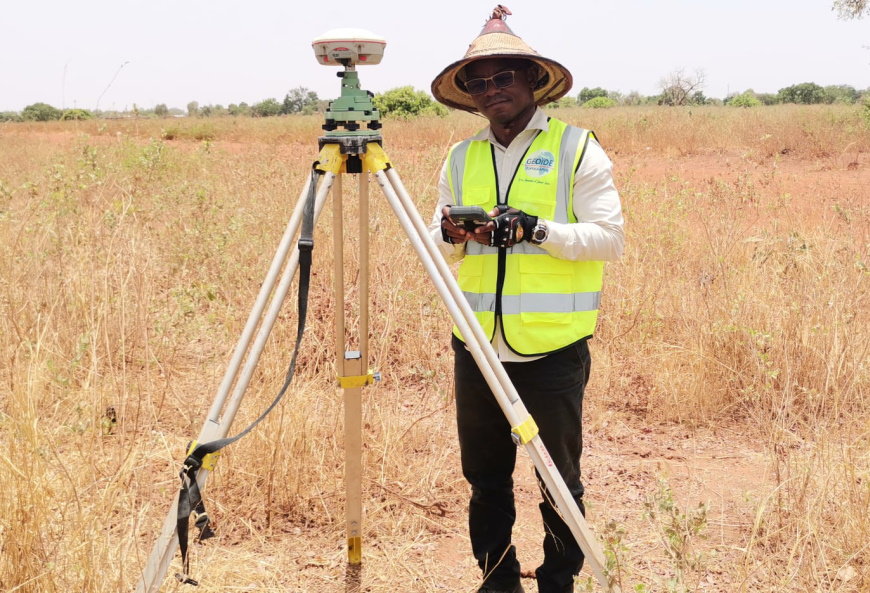 ComNav Technology has confirmed that it has completed a number of successful projects in Africa, applying BeiDou GNSS technology to land mapping, continuously operating reference station (CORS) construction, precision agriculture and other applications. According to ComNav, CORS equipped with the company's technology have been built in 11 sub-Saharan African countries, including Kenya and Uganda.
Uganda purchased high-precision Beidou RTK systems and built its own CORS to meet growing demand. Mr. Mulindwa David, chairman of Uganda Surveying Association, and others visited ComNav headquarters in Shanghai to learn about high-precision Beidou products and technologies. After training, David and others mastered the basic operations of Beidou RTK as well as simple maintenance.
A Ugandan surveyor commented that he used to carry heavy optical equipment every day, but now needs only to hold a Beidou receiver to process the relevant data, which has greatly improved work efficiency and accuracy. "The measurement of the optical equipment we used was inefficient. It took at least 3 days to survey a dozen kilometers of road with optical equipment. With a Beidou high-precision receiver, 10 hours is enough."
So far, 30 CORS have been built in Uganda alone. David noted that the BeiDou GNSS CORS system was the most advanced CORS system in East Africa, and can provide high-precision spatial and temporal information for a wide variety of applications.
In the face of the COVID-19 outbreak, Burkina Faso's government decided to build a hospital specializing in treating infectious diseases. High-precision BeiDou GNSS technology was used to provide basic survey data for the construction of a hospital. The land security and topographic surveying tasks were completed within only 6 days, saving at least half the time originally scheduled.