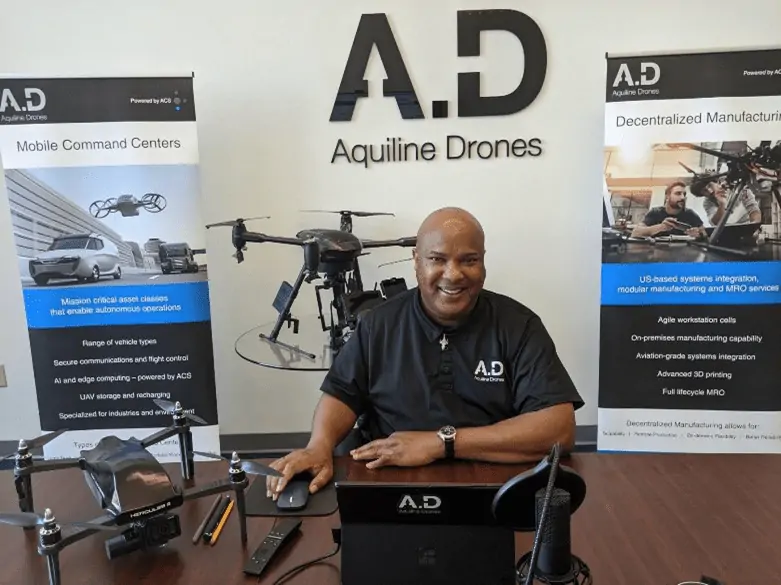 Aquiline Drones Corporation (AD) has successfully completed the licensing process to establish its own insurance subsidiary – Aquiline Drones Indemnity Corporation (ADIC), through the State of Connecticut Insurance Department, making AD the first U.S. drone manufacturer to do so.
This insurance license allows AD to assume the risk of its entire group of companies, indemnify its continuum of products and services, as well as the ability for AD to insure the risk of its partners and affiliates such as Drone Volt (ALDRV) and Aerialtronics.
ADIC will also indemnify the products utilized by AD's supply of professional Drone Service Providers (DSPs), nationwide.
"As a company founded by veteran airline pilots, safety has always been paramount to us and is the cornerstone of our growth," said Aquiline Drones Founder and CEO Barry Alexander. "We've spent our entire professional lives managing risk at the highest levels on behalf of U.S. airlines, the U.S. military, other commercial aviation operations and now, throughout our unique drone technology ecosystem."
Benefits delivered by ADIC through this crucial licensure are vast, primarily including writing insurance policies to cover multiple lines of commercial Unmanned Aerial Vehicle (UAV)/drone operations which are based on AD's definitive risk mitigation and management protocols. These methods are diligently crafted to maximize safety, and are backed by advanced analytics, data and technological processes derived from AD's vertically integrated ecosystem. Chief among these services are drone manufacturing, cloud-connected drone operations, and drone safety training. AD intends on providing flexible and competitive commercial liability products to the larger UAV industry.
"There are so many hobbyists and inexperienced drone operators out there who haven't completed any formal UAV/drone training, nor do they have access to appropriate and flexible liability coverage," Alexander added. "Our goal is to introduce various aspects of safety at every level and opportunity in a UAV/drone operations environment, for every drone business or individual operator, in keeping them safe and compliant as well as protecting the interest of the general public."
"Captive insurance companies have been around for more than 100 years, but the drone industry is flying into new territory," said Fenhua Liu, Assistant Deputy Commissioner, Captive Insurance Division for the Connecticut Insurance Department. "Aquiline Drones has broken new ground by creating ADIC to assume the risk of its entire group of companies. These are exciting times!"
According to the National Association of Insurance Commissioners, a captive is a wholly owned subsidiary that provides insurance to its non-insurance parent company or companies. They are typically established to meet the unique risk-management needs of the owners, members or industry. Additionally, they provide potentially significant tax advantages, which can prove integral to longevity and company profitability. Captives are formed to cover a wide range of risks and are subject to state regulatory requirements including reporting, capital and reserve requirements.
"From our inception, our underlying mission has been to build a full-service drone ecosystem, including an American-made manufacturing plant, drone pilot training academy, aviation-inspired cloud and mobile drone manufactory pod," Alexander said. "Our latest accomplishment of becoming a fully functional insurance company raises the bar for drone safety and expansion on a global scale."