The Greek Navy has signed an agreement with Alpha Unmanned Systems (AUS) in Spain and Altus LSA in Greece for the procurement of five new Alpha 900 unmanned helicopters designed for naval, coast guard, and seaborne Intelligence, Surveillance, Target Acquisition, Reconnaissance (ISTAR) operations.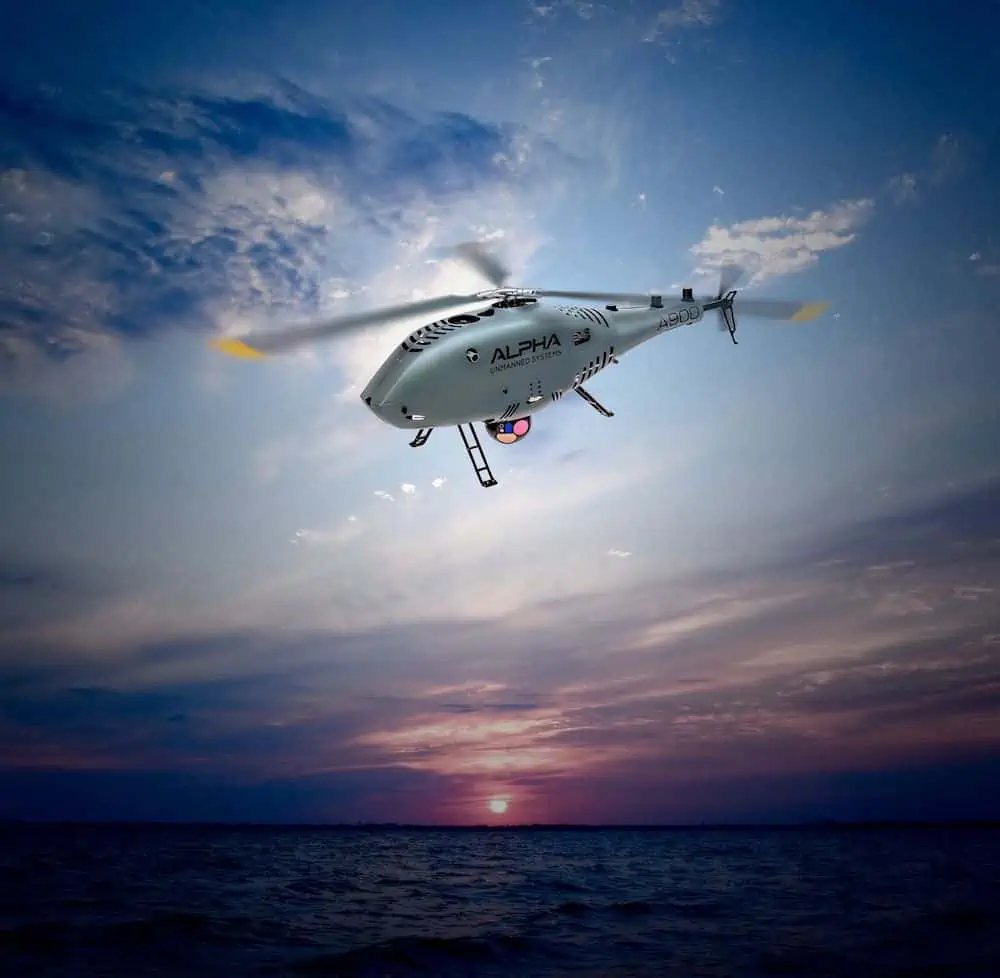 The Greek Navy is the first major NATO customer for AUS' Alpha 900, validating the prospects of the unmanned helicopter and its positioning in the competitive market.
The Alpha 900 Vertical Take Off and Landing (VTOL) helicopter can fly for up to 4 hours with payloads of up to 4 kg. The system is built 'Stanag Compliant' so that all critical systems are redundant.
"We are very pleased to help introduce the Alpha 900 in Greece," said Zacharias Sarris, CEO of Altus LSA. "There are many pressing needs and Alpha and its unmanned helicopters are an excellent fit for many mission requirements."
Eric Freeman, CEO of Alpha Unmanned Systems, added, "We are very proud to support the Hellenic Navy with its maritime security efforts in the Mediterranean and that the Alpha 900 helicopter Unmanned Aerial Vehicle (UAV) fulfils very demanding requirements. The confidence the Greek Navy has demonstrated in the Alpha 900 has already created a good interest among other potential clients around the world, and we will be soon ready to announce similar commitments with other partners."
A complete Alpha 900 System includes two fuel-powered Alpha 900 UAVs with dual sensor optical payloads, one maritime-based Control Station to control the UAVs and payloads, and one antenna for transmissions and data control.
Find suppliers & manufacturers of Unmanned Helicopter Drones >>