BRINC, a leading developer of drone technology solutions for public safety, has partnered with Unmanned Systems Technology ("UST") to demonstrate their expertise in this field. The 'Gold' profile highlights how their systems give first responders eyes and ears inside structures to make life-saving decisions and keep people safe.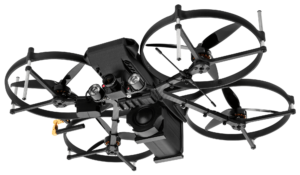 The LEMUR S first response drone has been designed to reduce risk during high-stakes critical situations. By sending in the drone first, LEMUR S provides eyes and ears for better decision-making and prioritizes the safety of not only first responders but civilians and suspects too.
The high-performance multirotor drone features a best-in-class 31-minute flight time and ten-hour idle perch time. The drone's lithium-ion battery can be recharged to 90% capacity in just 45 minutes, allowing for quick redeployment. The highly maneuverable platform can reach a top speed of 50mph (80.5km/h), and can handle 3g maximum acceleration and 2g maximum vertical acceleration.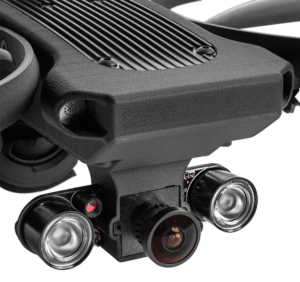 The LEMUR S features a state-of-the-art encrypted wireless data video transmission system with near-zero latency, high material penetration and a line-of-sight transmission range in excess of 8 miles (13km). Drone pilots can operate the LEMUR S from a safe distance and even through dense materials without losing control or the video feed.
The LEMUR S can be equipped with a variety of interchangeable camera payloads for operations under any lighting conditions. These include including a 1080p/60fps high- and low-light-capable camera sensor, and a wide-FOV IR-sensitive main lens. With an ambient light sensor, and integrated night-vision optics switcher and high-powered IR LEDs, the drone can see even in zero light.
The onboard microphone and integrated speaker provide a unique two-way communications facility that is ideal for first responders, crisis negotiators, and search and rescue operators. The versatile tactical drone also features an accessory mount that can accommodate a variety of devices, including floodlights, a glassbreaker for tactical entry, or a multi-purpose dropper attachment for payloads up to 1 lb.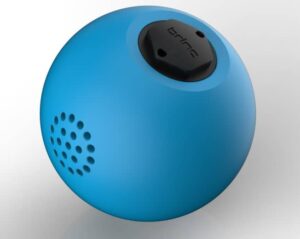 Designed for SWAT and first responders, the BRINC BALL is a two-way communication device that can be dropped by the LEMUR S or other robotic vehicle, or can be thrown or rolled manually even down flights of stairs.
The BRINC BALL works like a cell phone, with an internal SIM card providing connectivity and allowing personnel to speak first. The speaker, microphone and electronics are all encased in a state-of-the-art protective resin that provides shock resistance to MIL-810G. The unit's charging port and internals are inaccessible without a special tool, making it tamper-proof during operations.
To find out more about BRINC and their first response drones for public safety, law enforcement and emergency response, please visit their profile page: https://www.unmannedsystemstechnology.com/company/brinc/