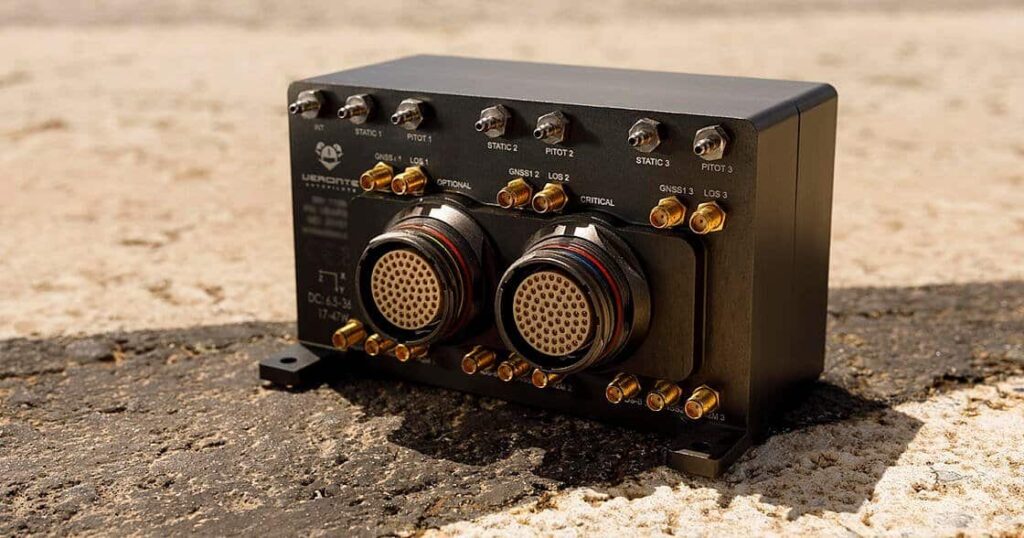 SKYTRAC has partnered with autopilot developer Embention to develop UAV (unmanned aerial vehicle) C2 (command and control) solutions supported by the Iridium Certus satellite communications service.
SKYTRAC's broadband Integrated Mission System (IMS-350) and the midband Data Link System (DLS-100) will be the first Iridium Certus terminals to be integrated with a UAV autopilot system, to send and receive data between ground control stations (GCS) and the aircraft.
The integration will involve Embention's Veronte Autopilot 4x, a high-reliability redundant control system for critical unmanned operations that is designed for avoiding single points of failure. The autopilot features a miniaturized form factor and is compatible with multiple UAV configurations.
By utilizing the Iridium satellite network, SKYTRAC's IMS-350 and DLS-100 will enable Embention with real-time C2 capabilities via a low-latency communications link for Beyond Visual Line of Sight (BVLOS) flight operations.
Jeff Sherwood, Director of Business Development at SKYTRAC, commented: "We are seeing numerous operators seeking a viable autopilot solution that can leverage the Iridium NEXT constellation. Many operators and systems integrators are unable to leverage Iridium Certus bandwidth to enable Command and Control capabilities. Our partnership with Embention will solve an unmet industry need in a rapidly-evolving UAV segment."
Javier Espuch, Business Development Manager at Embention, said: "We are excited to partner with a world leader in satellite communications such as SKYTRAC. This partnership will catalyze adoption of Iridium Certus by the UAV industry, and we are excited to be at the forefront of innovation, allowing operators to utilize Iridium Certus to enable Command and Control capabilities."