The United States Patent Office has granted Drone Delivery Canada Corp. (DDC) the company's fifth patent for its proprietary drone delivery solution.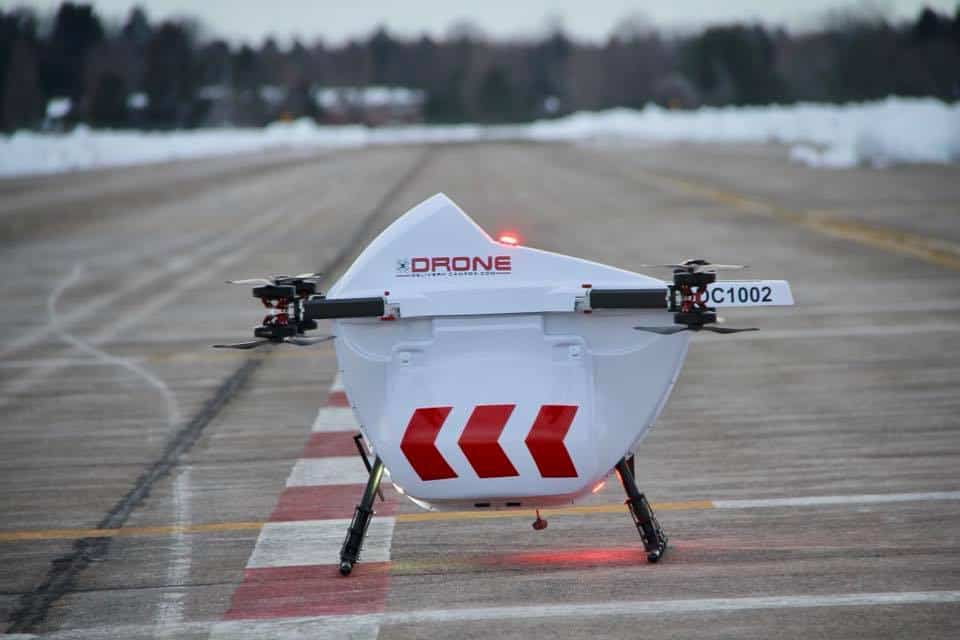 The patent is generally directed to DDC's Unmanned Aerial Vehicle (UAV) and a method of landing a UAV at a location. In particular, the patent is directed to a UAV that includes a light source for generating a light beam to define a pattern for a landing zone for the UAV. 
The light beam has a variable cone angle so that the landing zone indicated by the light source remains of substantially constant area as the UAV descends. A U.S. continuation application as well as a corresponding Canadian application are currently pending.
"We are pleased to announce our fifth United States Patent Office grant issued. This innovation could facilitate identifying an appropriate landing or cargo drop area on a variety of stationary or moving platforms and improve ground safety," commented Michael Zahra, President & CEO of Drone Delivery Canada.
"As an innovation leader in the drone logistics industry, we continue to grow our intellectual property portfolio.  And, with recently released customer announcements, we continue to mark commercial successes as well." 
Find suppliers & manufacturers of UAV Launch & Recovery Systems >>