Schiebel has successfully demonstrated the CAMCOPTER S-100 Unmanned Air System (UAS) and its capabilities in a combined demonstration with Areté Associate's Push-broom Imaging Lidar for Littoral Surveillance (PILLS) system. The demonstration was sponsored by the U.S. Office of Naval Research (ONR).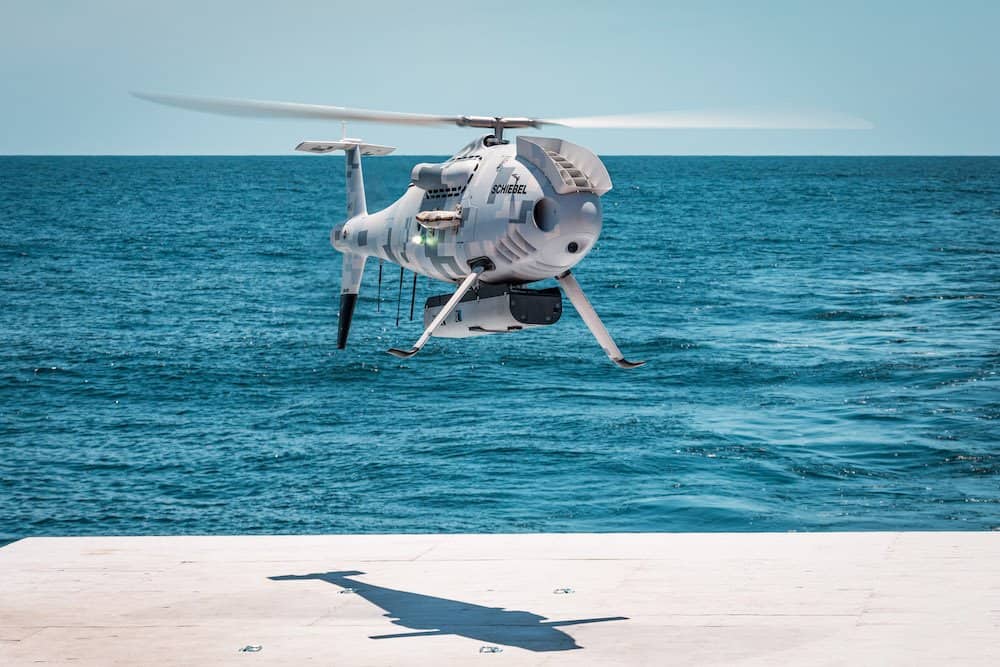 Schiebel's CAMCOPTER S-100 unmanned aerial system is an operationally proven VTOL UAS requiring no prepared area or supporting equipment to enable launch and recovery. In a typical configuration the high-tech unmanned helicopter can carry a 34-kg / 75-lbs payload up to 10 hours, operating by day and by night, under adverse weather conditions and with a BVLOS capability out to 200 km / 108 nm, over land and sea.
"We are proud that we could successfully showcase the outstanding capabilities and data-gathering features of our CAMCOPTER S-100 to the US Navy," Hans Georg Schiebel, Chairman of the Schiebel Group, said.
"Globally, we operate extensively on land and at sea and we are confident that our unmanned solution is also the right fit for the U.S. Navy." 
With multiple military and commercial applications, the PILLS system enables hydrographic mapping of ocean littoral spaces with a low size, weight, and power sensor, that can easily integrate into the S-100.