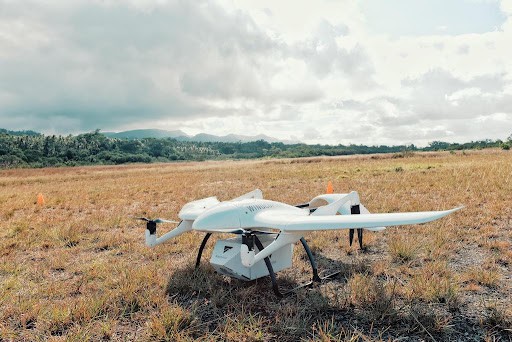 UAVENTURE has relaunched its AirRails autopilot software for VTOL UAVs (unmanned aerial vehicles) as VTOL OS. The flight control software stack includes industry proven avionics, a companion computer platform for custom container applications, and an open protocol for integration. The solution supports advanced features such as obstacle avoidance, terrain following, GPS -denied navigation, precision positioning and a range of safety features for BVLOS (beyond visual line of sight) and pilotless operation.
VTOL OS decouples the autopilot from the ground control station, and is ideal for a wide variety of drone applications such as delivery, mapping, inspection, surveillance, and scientific research, as well as prototyping new airframe designs. The VTOL OS autonomous mission core is generic and can execute a wide variety of tasks. The included API allows engineers to develop their own user experience or command and control center, or to integrate the software into fully automated processes without operator interaction.
The AirRails GCS will continue to be supported, with its strong feature set for VTOL drone mapping and agriculture (spraying/seeding) applications that is ready to be packaged for commercial products. It also functions as a setup and configuration tool for VTOL OS and allows users to quickly integrate and test the capabilities of new drones.
Andreas Antener, co-founder of UAVENTURE, commented: "VTOL OS is built for drone manufacturers and is used by leading VTOL companies such as Wingcopter. Our team has supported many drone integration projects over the years, flying everything from sub 25kg helicopters to 7m wingspan tiltrotors, and transformed this experience into software features that make the installation painless, prototyping fast, testing safe and your commercial drone product a success!"
Find developers of Flight Control Software for Unmanned Systems >>