UAV Solutions, Inc. (UAVS) has delivered and trained Special Operations Forces Operators on its Affordable small Unmanned Aerial System (AsUAS) Ghost 60 Multi-Rotor system.
Operators from six different Army and Air Force organizations have been trained so far with additional training exercises planned through to the end of 2021.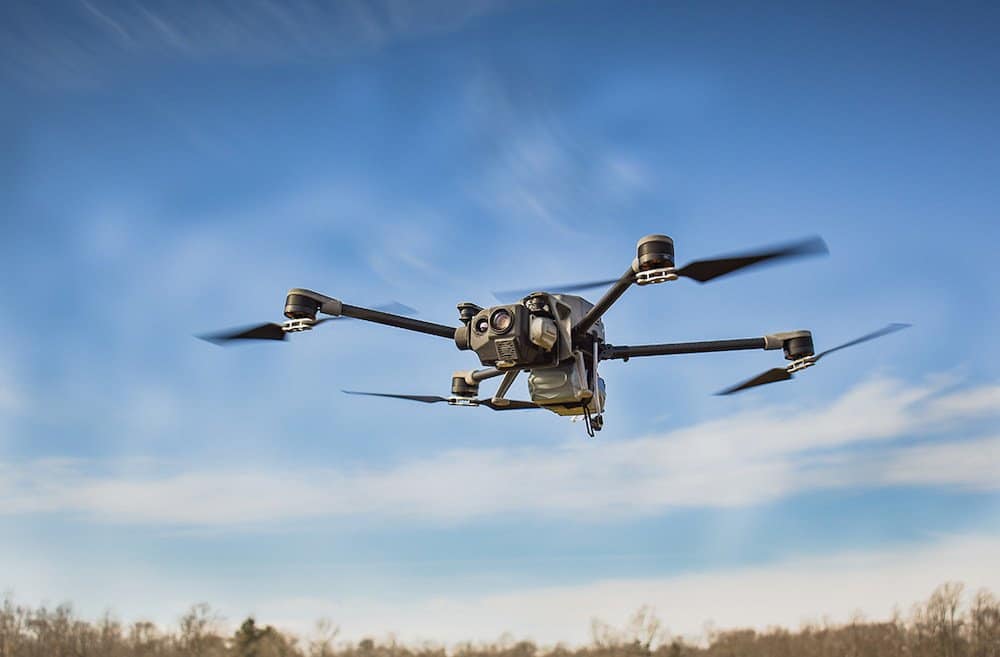 The Ghost 60 is a backpackable platform with 56 minutes of endurance when carrying the UAVS 400-gram EO/IR payload. During development, attention was given to the ease of use for first-time operators by implementing a 'Click and Fly' interface. 
The UAVS-designed gimbal payload with its 10-times optical zoom HD day camera and Flir 640×480 infrared allow the system to maintain reliable intelligence, surveillance, and reconnaissance (ISR) capability in a cost-effective package.
The Ghost 60 system was selected by the Irregular Warfare Technical Support Directorate (IWTSD) for its AsUAS program in January 2020. Under the program, UAV Solutions will deliver 44 systems totalling 88 air vehicles plus ground control stations, support equipment, and training. The total contract value is $2.3 million including the base development costs.
"UAV Solutions has a history of supporting IWTSD programs with rapid turnaround times and with high-quality products," stated Billie Ann Davidson, President of UAV Solutions. 
"With our full-service manufacturing capabilities, including in-house engineering, composite layup, machining, and 3D printing, we can take concept designs and translate them into functioning components and systems to meet strict customer requirements."
Find sUAS manufacturers & suppliers >>