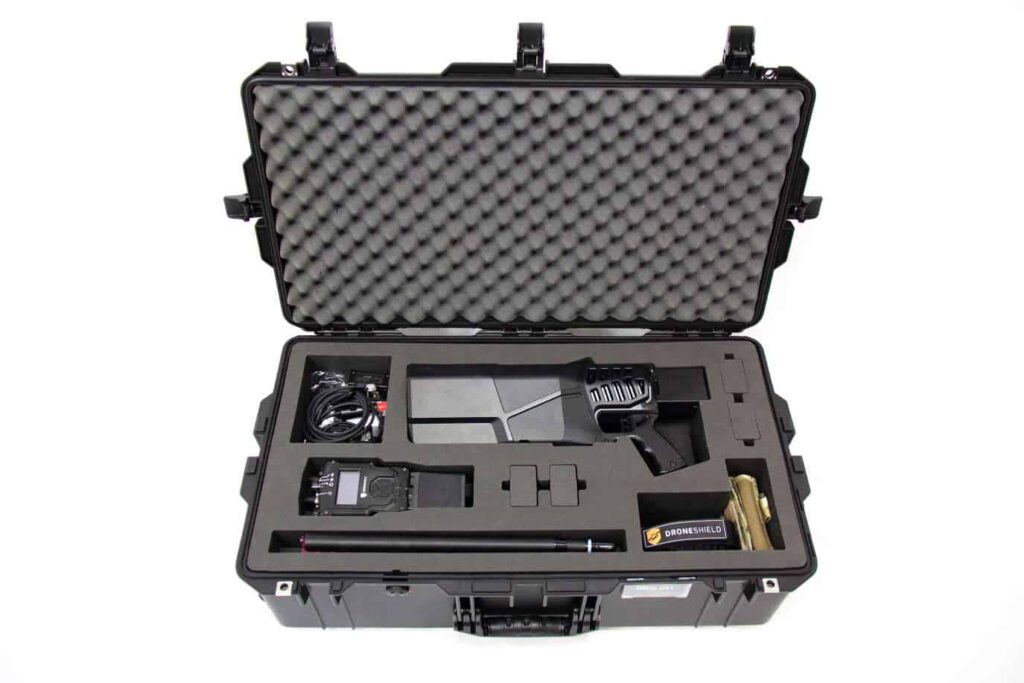 DroneShield has launched the Immediate Response Kit (IRK), a rapidly deployable counter-UAS solution that is designed to both detect and defeat rogue drone threats.
The IRK solution consists of an RfPatrol portable detection device (weighing 1.2kg/2.6lbs with battery) and a DroneGun MKIII defeat device (weighing 2.1kg/4.7lbs with battery), in a single rugged carry case.
RfPatrol is a versatile wearable UAS detection device that provides situational awareness in a range of demanding environments, and automatically detects drones moving at any speed. The DroneGun MKIII is a lightweight pistol-shaped passive UAS countermeasure solution, designed for one-handed operation and allowing operators to select and engage RF disruption frequency modes. Both products are currently fielded by a number of military and government agency customers globally.
Oleg Vornik, CEO of DroneShield, commented: "IRK was released in response to multiple customer requests for a single portable response kit, incorporating two of our market leading products in their segments, RfPatrol and DroneGun MKIII."
Find suppliers and manufacturers of Counter-UAS Technology >>