tpgroup's Northstar autonomous navigation software is being developed for an innovative solution involving an amphibious unmanned ground vehicle (UGV) that aims to help personnel advance safely and stealthily through difficult terrain.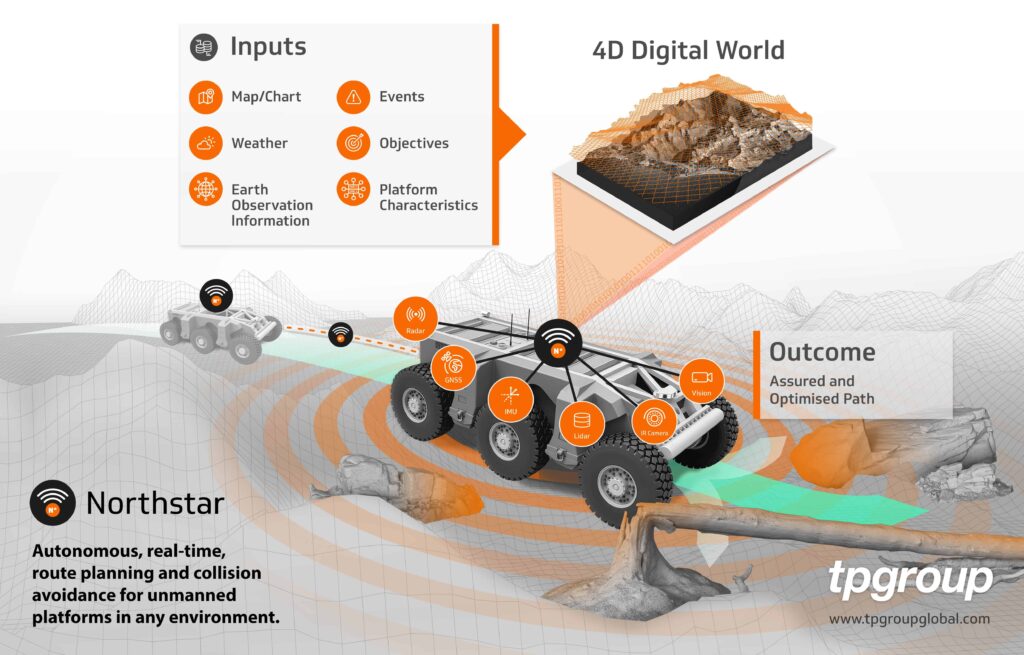 Currently harsh terrain, including rivers and bogs, must be surveyed manually, which can compromise operations through delay. An industry group led by Digital Concepts Engineering (DCE), existing autonomous platform partner with tpgroup, is developing a new remote reconnaissance and survey system using the UGV, with the capability to crawl through difficult terrain carrying sensors and soil sampling tools, to survey potential routes.
tpgroup will be developing and demonstrating the integrated autonomous navigation solution that will enable the UGV to understand its changing environment across land and water, while avoiding obstacles, to carry out its mission.
tpgroup's Group Consulting & Services Director, Luke Tucker said of the project; "Autonomous technologies have a critical role to play in keeping people from harm's way and reducing the level of repetitive tasks that can hinder operational agility."
"We are proud see our market-leading and assured autonomous navigation solution chosen for this innovative solution to help protect human life on the frontline. This is another significant step forward in our ambitious autonomy programme to be the UK's primary provider of autonomous navigation software for complex environments."