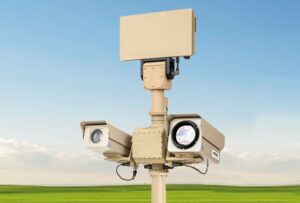 Meteksan Defense has released a whitepaper outlining how the open system architecture used in the company's counter-UAS (unmanned aerial system) solutions provides enhanced modularity, scalability and cost-efficiency, and allows the fulfilment of a wide range of customer-specific requirements for tailor-made solutions.
Download the full whitepaper from Meteksan's website
The whitepaper covers:
The breakdown of a counter-drone system architecture into sensor, command and control, and defeat subsystems
Comparison of the four sensor types commonly used to detect drones: radar, passive RF-DF (direction finding), electro-optical and thermal (EO/IR) cameras, and acoustic
Hard-kill (kinetic) and soft-kill (non-kinetic) systems for defeating drone threats
How command and control systems make decisions and manage all aspects of the kill-chain
Meteksan's KAPAN Anti-Drone System as an example of open architecture counter-drone systems
As the availability of small drones has increased, so too have the requirements for robust counter-drone solutions. The requirements for these solutions may vary depending on the environment and the area to be protected, and so an open system architecture allows each subsytem to be customized according to specific needs. To find out more, download the full whitepaper from Meteksan's website.