Censys Technologies, a leading developer of fixed-wing UAVs (unmanned aerial vehicles) for long-range and BVLOS (Beyond Visual Line of Sight) commercial and defense operations, has partnered with Unmanned Systems Technology ("UST") to demonstrate their expertise in this field. The 'Platinum' profile highlights how their remote sensing drone solutions can be used for a wide range of applications, including agricultural use, mapping and surveying, surveillance, and search and rescue, and also showcases their mobile drone command vehicles.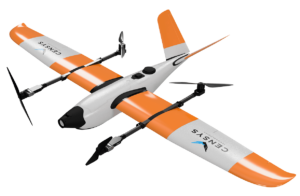 The Sentaero v2BVLOS is a mid-to-long range UAV for over-the-horizon and BVLOS operations. Featuring VTOL (vertical takeoff and landing) functionality, the versatile platform can be operated from a minimal footprint and can cover vastly greater distances than a line-of-sight-limited drone.
The v2BVLOS incorporates Iris Automation's state-of-the-art Casia detect-and-avoid (DAA) for the utmost in safely during long-range operations. Integrating a forward-facing electro-optical sensor and an ADS-B receiver allows visual observers to spend less time directly observing the drone and more time on the surrounding airspace, adding risk mitigation and cutting down on crew size.
Hot-swappable payloads can be interchanged on the drone in just 30 seconds, allowing the platform to be quickly and easily reconfigured in the field for a variety of different mission requirements.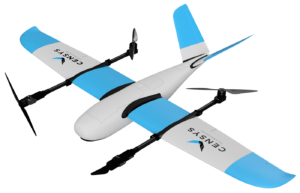 The Sentaero v2VTOL is a fixed-wing hybrid VTOL UAV that combines the manoeuvrability of a quadcopter with the efficiency of winged flight and has been optimized to operate with very tight take-off and landing zones.
The long-range, long-endurance platform is highly versatile and can be equipped for almost any mission. With a range of up to 75 miles, the v2VTOL covers more ground in a single flight, providing greater efficiency and cost savings for agriculture, inspection and monitoring, mapping and surveying, and more.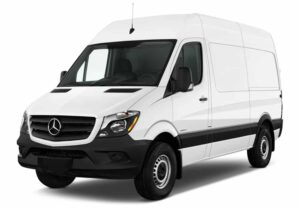 Censys offers mobile UAV command center solutions for extended missions in challenging environments. These mobile operation centers can be provided in trailer or vehicle form, and Censys can also retrofit your existing vehicles.
The drone command centers provide everything required for operators to undertake missions in complete comfort and safety, including climate control, redundant power and communications, solar panels and detect and avoid support equipment.
To find out more about Censys Technologies and their fixed-wing UAVs and drone command vehicles, please visit their profile page:
https://www.unmannedsystemstechnology.com/company/censys-technologies/
.